Crews battle brush fire near recreational area in Irwindale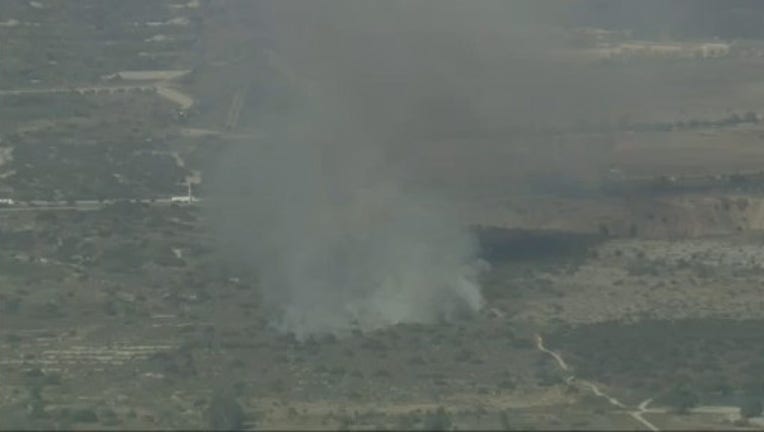 IRWINDALE, California - Firefighters Wednesday battled a brush fire near the Santa Fe Dam Recreational Area in Irwindale. 
The spread of the fire was stopped to about 12 acres burned, fire officials said. 
At one point, it appeared the fire was burning close to a large homeless encampment. 
No structures were threatened and the fire was contained with the confines of the dam, the fire department says. County fire crews mounted a ground and air attack to stop the blaze from spreading.