Costco's sleeper sofa goes viral, igniting debate among shoppers: 'Such a bummer'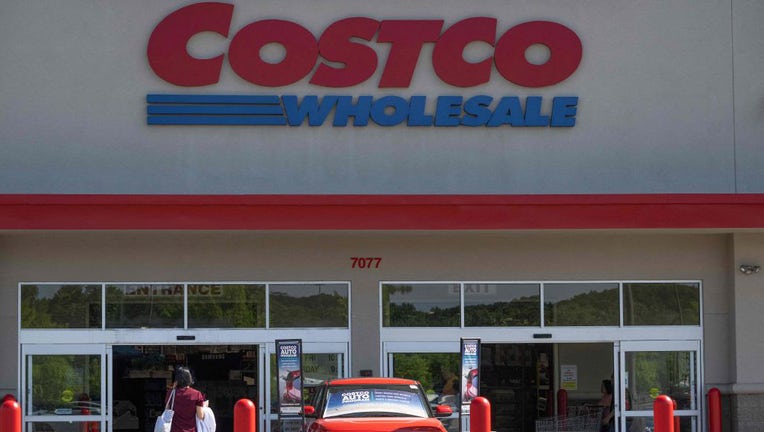 article
Costco Wholesale may be known for groceries bought in bulk, but the membership warehouse has items that go beyond the refrigerator or pantry.
Costco's sectional sofa featuring a pullout sleeper and storage compartment appears to be the latest product to garner attention from social media users — receiving both praise and controversy.
The account @costcohotfinds featured the "brand new model" sleeper sofa on its public page, calling the furniture item "a great deal," according to the now-viral video posted on both TikTok and Instagram.
COSTCO ADDS CHURRO BUNDT CAKE FROM SMALL CALIFORNIA WHOLESALE BAKEHOUSE: 'CERTIFIED BANGER'
The Coddle Aria Fabric Sleeper Sectional is priced at $999, but if purchased online, the cost increases to $1,249.99 due to "delivery, setup and packaging removal" being included, according to the Costco website.
The video reveal of the sofa has received over 14.7 million views on TikTok and 4,191 comments to date. The Instagram Reel was viewed 27.2 million times, and liked by more than 500,000 users.
Commenters quickly offered both positive and negative reviews as some claim to have previously purchased the Costco sofa.
One person wrote on Instagram, "ok pause. I have this exact couch and am sitting it right now. i HATE it! sleeping on river stones would be so much more comfortable than this crap."
COSTCO GIFT CARD HACK REPORTEDLY ALLOWS NON-MEMBERS TO SHOP AT WHOLESALE CLUB: 'KNOW THIS SECRET'
"I have this same exact couch and it was one of the WORST purchases ever!!!," another Instagram user commented. "The material feels super rough & the cushions don't line up evenly when you pop the foot cube out. I wouldn't recommend it."
"I work delivering these for Costco and they suck ppl always return them," one person claimed.
Many viewers have been quick to compare the couch to a cheaper alternative available at IKEA.
"This is a complete copy of the Ikea bed that's like $600," a TikTok viewer commented.
COSTCO'S FOOD COURTS ARE BRINGING BACK THIS FAN-FAVORITE HOT DOG TOPPING
"Or you can go to IKEA. They've had stuff like this for YEARS," another TikTok user wrote.
One woman on Instagram chimed in about Costco's price on the sofa: "i know furniture is expensive, but it's kind of funny hearing "such a good deal" and it's literally a grand."
Some shoppers appear to have come to the defense of the Costco item, praising it based on their own positive experience.
"This couch was worth every penny and the 4 stores we searched to find it," one person wrote on Instagram.
"Omg I'm sitting on one right now its awesome," another shopper commented.
COSTCO'S 4-POUND LEMON MERINGUE CHEESECAKE GOES VIRAL AS TIKTOK USERS REVIEW THE 'TANGY' TREAT
The durability of the couch was also brought into question, with some shoppers claiming they had to replaced the couch in a matter of weeks and others holding onto the furniture for years.
"This looks really COOL. But I had to return mine. It's made poorly," one user commented. "The spring popped in the cushion within 2 weeks. Such a bummer."
"I have I guess the older model of this from Costco. I got in 2014 and it's still a great couch!," another shopper wrote on TikTok.
GET FOX BUSINESS ON THE GO BY CLICKING HERE
FOX Business reached out to Costco for comment.