Community Champions: Sisters of Watts honored by NFL and Super Bowl LVI committee
The NFL season is well underway but SoFi Stadium had some VIPs already taking the field this summer. The nonprofit, Sisters of Watts, was one of them.
Sisters of Watts is among the legacy champions selected by Los Angeles' Super Bowl host committee to receive NFL recognition, as well as a $10,000 grant.
The nonprofit was founded in 2016 by four sisters and a next-door neighbor. Robin and Keisha Daniels were the two who accepted the recognition at SoFi Stadium. Sisters of Watts was selected among 56 local organizations ahead of Super Bowl 56 by LA's host committee. 
We caught up with them as they handed out lunchtime meals in pandemic times in Watts. They've done a community cleanup, given out scholarships, and honored mothers. Basically, they "put the unity in community," says one sister.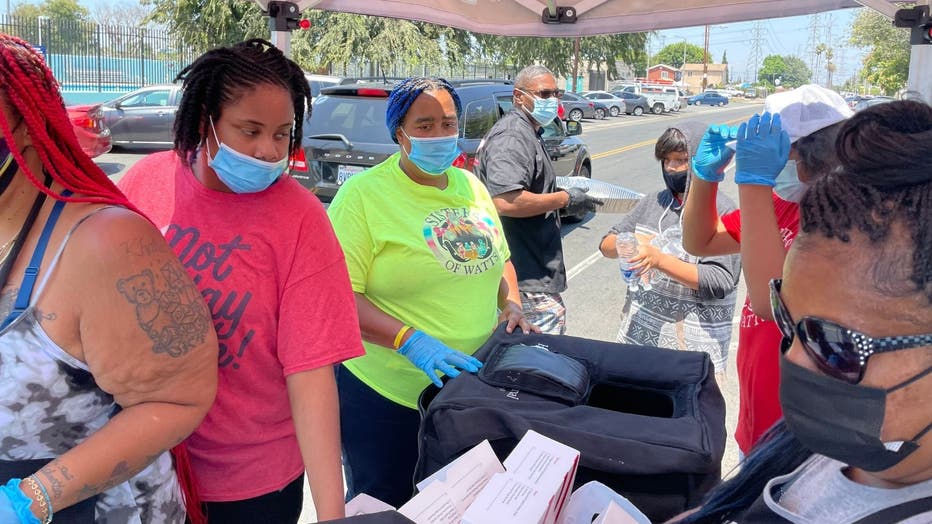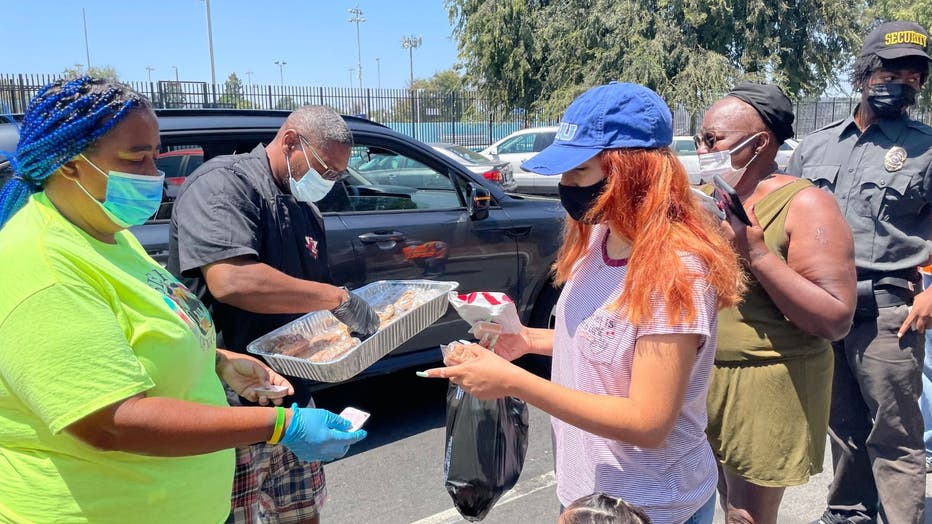 It's also about grooming the next generation to give back, like 14-year-old Lejanay Winfield.  She's a volunteer handing out food. Baker Izell Leonard volunteers after learning to bake in prison. He says the Sisters of Watts gave him his first blender. Now he has his own shop, Taste Bud Approved Bakery.
Keisha says, "We're changing the narrative of what people said could not be done in Watts."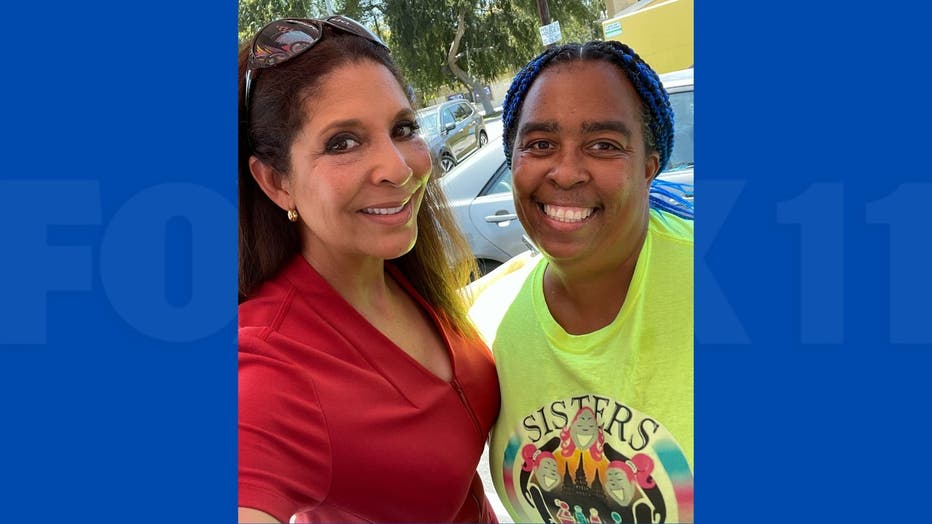 Each week in Community Champions, FOX 11 will showcase another grant recipient leading up to Super Bowl 2022 in Los Angeles. For more information on the Super Bowl LVI Legacy Program and the selected nonprofit organizations, click here.