CDC: First confirmed case of coronavirus reported in San Diego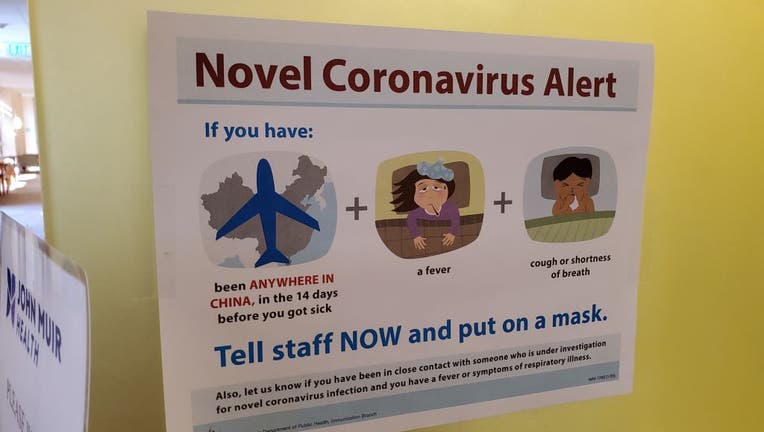 article
SAN DIEGO, Calif. - An evacuee from China has tested positive for the coronavirus and has been isolated at a San Diego hospital, the Centers for Disease Control and Prevention reported on Monday.
The person is an adult who arrived at Marine Corps Air Station Miramar last week from Wuhan, the epicenter of the Chinese outbreak.
RELATED: Santa Clarita couple quarantined on cruise ship due to coronavirus outbreak
On Monday morning, the CDC informed health officials that additional testing confirmed one of those four patients did have coronavirus. That person was then taken back to UC San Diego Health and was said to be under care in isolation.
According to San Diego Public Health officials, the CDC's initial test results came back negative on Sunday for four of the patients under evaluation.
Several other people on the same flight were also hospitalized for observation but several have been cleared and released.
RELATED: Health officials confirm 6 cases of novel coronavirus in California
Coronavirus is a mild to severe respiratory illness with similar symptoms to a cold or flu in most patients, including fever and difficulty breathing. Both hospitals are following CDC protocol and treatment guidelines.
This coronavirus case is the 13th confirmed so far in the U.S. Seven of those have now been reported in California.
Hundreds of people have been quarantined at military bases around the country until it's confirmed that they don't have the virus.