Cat dies after swallowing 38 hair ties followed by surgery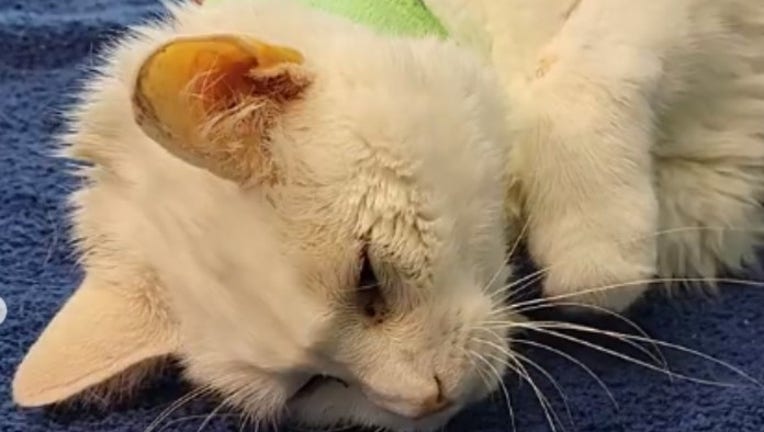 article
CHARLESTON, S.C. - A cat died after veterinarians performed a delicate surgery to remove 38 hair ties from her stomach. 
The Charleston Animal Society posted about the tragedy on its Instagram page. 
The society said somehow Juliet, the cat, swallowed the hair ties. Her health was up and down as she was in fair condition and had to be fed through a feeding tube. 
RELATED: 13 bison dead near Yellowstone park after truck driver strikes herd
The hair ties had caused a blockage to her liver. 
According to the society, the cat was brought to the shelter by a good Samaritan along with two other cats. The rescuer told the shelter the cats had been left outside a home when the family moved out of state. 
Veterinarians had said Juliet seemed fine at first, but after several weeks, she started not eating and became lethargic. 
Radiographs then revealed she had an unusual blockage in her stomach that could be deadly if not removed. 
"Our expert veterinarians and lifesaving team perform what we think are miracles every single day," the society posted. "Unfortunately, even with the best care, not every animal makes it."
This story was reported from Los Angeles.