Candlelight vigil for 38-year-old Christina Mauser, killed in Calabasas chopper crash
NEWPORT BEACH, Calif. - An Orange County restaurant honored a victim of the helicopter crash that killed Kobe Bryant and eight others nearly two weeks ago.
Campus Jax in Newport Beach held a candlelight vigil for 38-year-old Christina Mauser, a mother of three, wife, manager of her husband's two local bands, former teacher and Bryant's top assistant coach for the Mambas youth basketball team.
"Christina was just one of those unique kind of individuals who could wear a lot of hats and wear them well and move in many different directions at the same time," said Dave Murdy who plays in the band with Mauser's husband, Matt.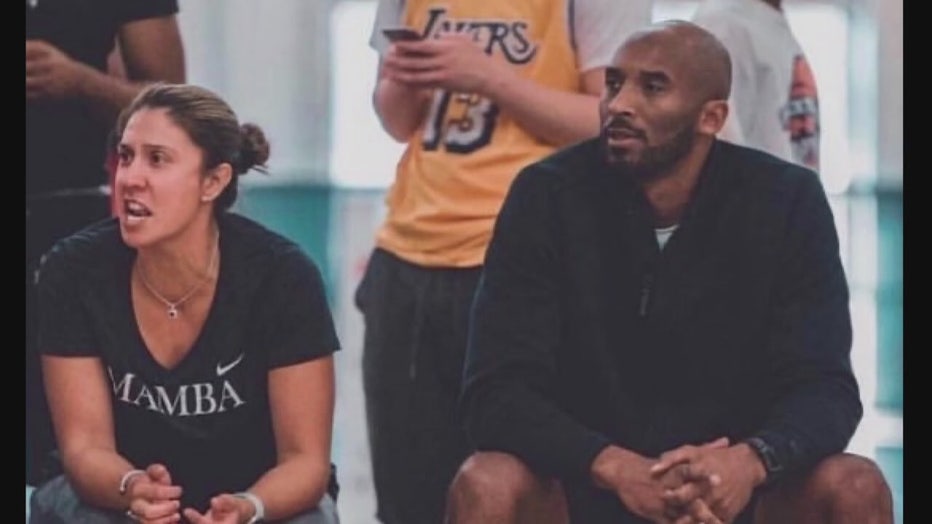 "She has the most infectious smile and laugh," added band member Peter Jacobs. "She brings joy to everybody around her. I keep talking about her in the present tense. It's just so hard to believe she's not here anymore."
Sunday, Feb. 16, 2020, will be a celebration of life service for Mauser at Edison High School where she and Matt went to high school. It's at 1 p.m. in the school gym.