Mammoth Mountain declares snowiest season on record
LOS ANGELES - After a dozen previous atmospheric rivers and blizzards fueled by arctic air, the water content of California's Sierra Nevada snowpack is more than double normal overall, and nearly triple in the southern Sierra.
A cold low pressure system spinning off the coast of California sent bands of rain and snow across the state Wednesday, making travel difficult and adding to an epic mountain snowpack. Forecasters said the storm was not as strong as the systems that pounded the state all winter.
Mammoth Mountain on Wednesday announced it has gotten more snow this season - a whopping 695 inches so far - than any other year on record. 
This year's snow total of 695 inches at the Main Lodge is compared to 260 inches recorded in the 2021-22 season, according to resort officials, who said the lodge hasn't exceeded 500 inches in a season since 2016-17, when 617.5 inches was recorded. 
This breaks its last record of 668 inches recorded in the 2010-11 season.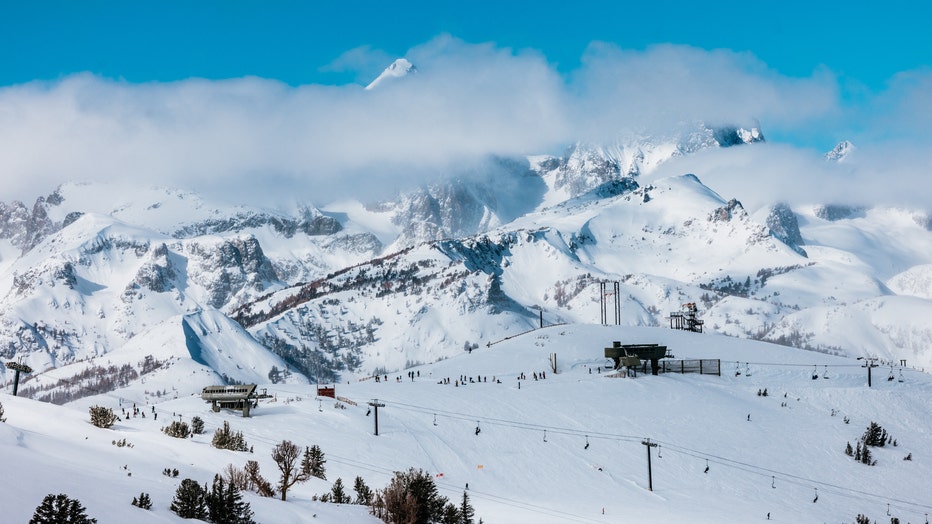 Peter Morning/Mammoth Mountain
The mountain's peak — elevation 11,053 feet — has seen even more snow, receiving 870 inches and leaving a base depth of 336 inches as of Wednesday.
In January and March alone, the Main Lodge got more than 400 inches of snow this year, while last year, that number was a mere 14 inches.
Mammoth recently announced it will be open for skiing and riding through at least July. 
California was three years into a drought, with dwindling reservoirs and parched landscapes, until an unexpected series of powerful storms began in late December and continued into spring. While causing widespread damage that forced the declaration of emergencies in dozens of counties, the storms also have raised reservoir levels and built an extraordinary Sierra snowpack, a significant source of California's water.
As of Wednesday, the water content of the snowpack was 234% of the April 1 average, a benchmark for its historical peak, according to the state Department of Water Resources.
The Associated Press contributed to this report.