Boy, 12, thrown from vehicle in El Monte hit-and-run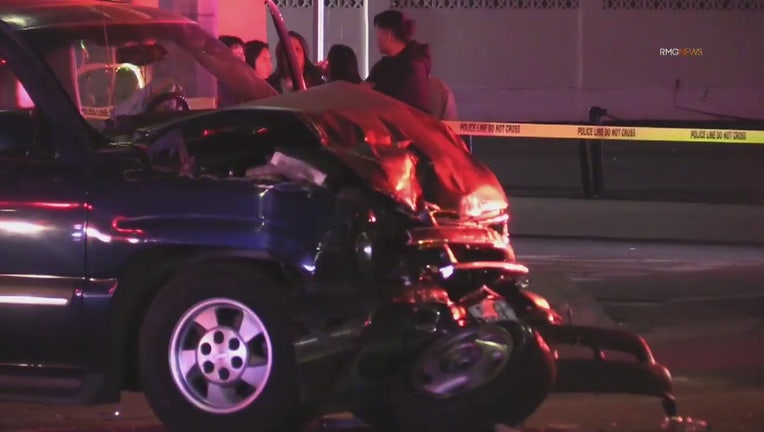 article
EL MONTE, Calif. - A 12-year-old boy was thrown from a vehicle and seriously injured during a hit-and-run crash in El Monte.
The two-vehicle collision occurred around 9:30 p.m. Saturday at the intersection of Garvey and Washington avenues, El Monte police Lt. Peter Rasic said.
A motorist in a blue Chevrolet Suburban fled on foot from the scene and remains at large.
The boy, who was ejected from the car, was taken to a hospital and was initially reported to be in critical condition. 
"The latest update is that the 12-year-old male is at Los Angeles County/USC Medical Center in stable condition," Rasic said Sunday.
Two other people escaped the crash with superficial injuries, he said.
"It appears that one vehicle proceeded into the intersection -- failure to stop for the right of way -- and broadsided the other vehicle," Rasic said. "That intersection is not controlled by a traffic light.''
The investigation is ongoing.
FOX 11's Phil Shuman contributed.