Bold Prediction: LaVar Ball predicts New Orleans Pelicans will knock Los Angeles Lakers out playoffs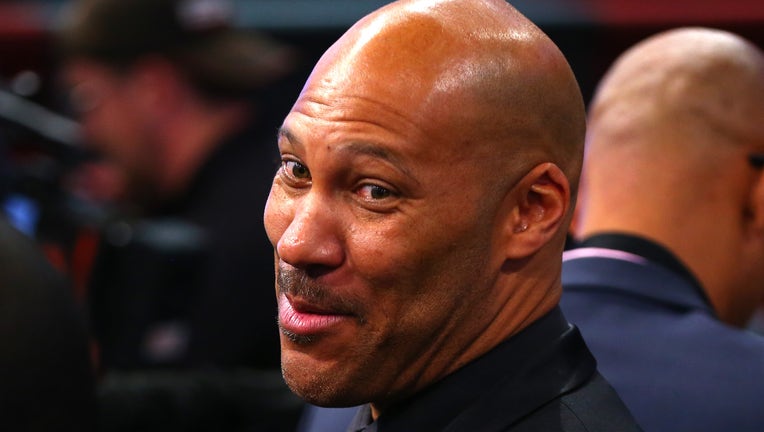 article
LOS ANGELES - Outspoken NBA dad LaVar Ball predicted what Skip Bayless called "the most shocking upset in the history of the NBA playoffs," during Ball's appearance on FOX Sports 1's "Skip and Shannon: Undisputed," saying that the New Orleans Pelicans will knock the Los Angeles Lakers out the playoffs this season. 
In two blockbuster games that featured NBA veteran LeBron James against rookie Zion Williamson, the Lakers were victorious against the Pelicans on Feb. 25 and beat them again 122-114 Sunday night. 
Dynamic Lakers duo James and Anthony Davis combined for 70 points on Feb. 25 with 34 and 36 points, respectively. In that game, Lonzo Ball was one of four Pelicans who scored over 30 points each, with 31 points. 
Davis was out Sunday's matchup due to a knee injury. 
Sunday's game showed exhilarating offense from both teams, with James topping out as the Lakers' leading scorer at 36 points. It was also a remarkable game for Brandon Ingram, Zion Williamson, Lonzo Ball and Jrue Holiday. 
New Orleans is currently ranked tenth in the Western Conference behind Memphis and Portland as they continue to fight for the eighth seed in the NBA playoffs. 
If the team is able to win a playoff spot, LaVar Ball made a bold prediction on "Skip and Shannon: Undisputed," when asked what he believes will happen. 
"The Lakers will lose," he said without hesitation about his son's former team. 
Lonzo was drafted by the Lakers in 2017. 
RELATED: LA Lakers select Lonzo Ball with No. 2 pick in 2017 NBA Draft
He believes the playoffs will reveal a side of his Lonzo that NBA fans have yet to see. "You've got my son in a different mode, which is going to be…you've never seen him in playoff mode and you've never seen him in revenge mode," he said. 
Later on the show, he predicted the Pelicans would beat the Lakers 4-2 in the first round of the playoffs.
In disbelief, "Undisputed," host Shannon Sharpe said, "LeBron has a better chance of growing dreads then that happening."
The Lakers are currently ranked first in the Western Conference, with the Denver Nuggets ranking third and rivals Los Angeles Clippers ranked third. 
LaVar Ball also said his son Lonzo empowers others to reach their full potential on the court. 
"What Lonzo does is make everybody better… that's what you gotta let him do. You put Zion somewhere else, he's not going to be as successful as he is right now." 
In true LaVar "Big Baller," fashion, he made other bold predictions on the show.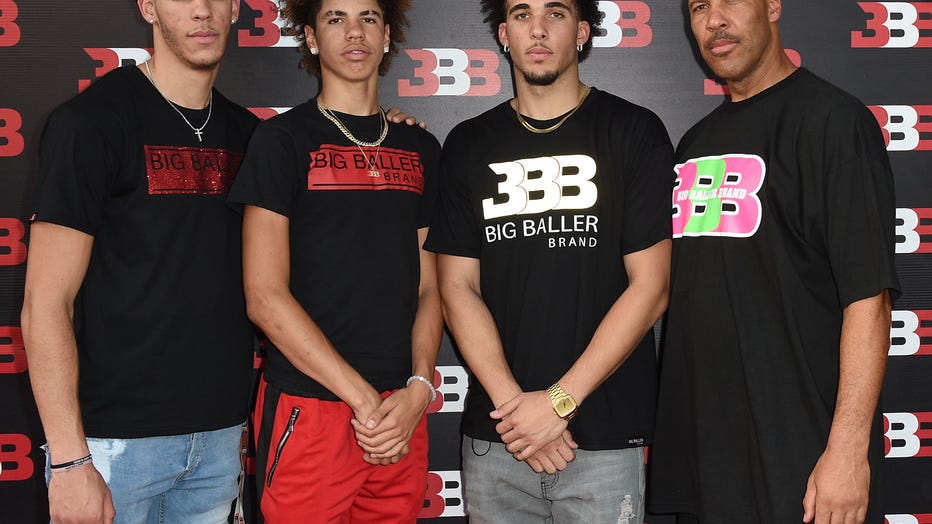 CHINO, CA - SEPTEMBER 02: (L-R) Lonzo Ball, LaMelo Ball, LiAngelo Ball and LaVar Ball attend Melo Ball's 16th Birthday on September 2, 2017 in Chino, California. (Photo by Joshua Blanchard/Getty Images for Crosswalk Productions )
He said his second-oldest son, LiAngelo, who left UCLA last season and was involved in a shoplifting scandal in China, will lead the NBA in scoring in three years.
RELATED: Trump labels father of UCLA player an 'ungrateful fool'
In addition, his youngest son, LaMelo, 18, is expected to enter the 2020 NBA draft. 
"The best fit in my eyes is New York…the New York Knicks. I know Melo…he's a big city guy…it's time for something good to happen to them," LaVar Ball said. 
The NBA playoffs will begin April 18 and the NBA draft is set for June 20.