Body of last victim in deadly 'Conception' fire found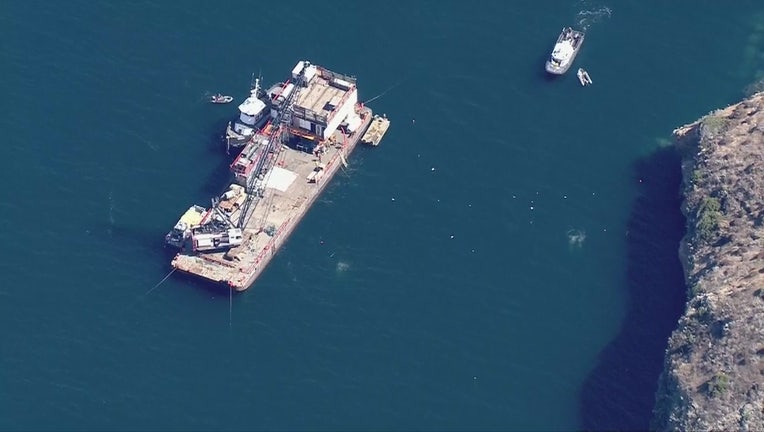 SANTA BARBARA, Calif. - The body of the last victim in the deadly 'Conception' boat fire off the shore of Santa Cruz Island was discovered on Wednesday during recovery efforts, confirmed the Santa Barbara County Sheriff's Department.
DNA testing is still being conducted to identify the remaining seven victims, the Sheriff's Office said.
RELATED: Most victims from deadly 'Conception' boat fire identified
U.S. Coast Guard L.A. Public Affairs Petty Officer Mark Barney said the plan is to try to lift the boat out of the water at first light Thursday morning. On Wednesday, crews worked to secure the vessel as they prepare for recovery as methodically as possible, according to Barney.
The dive boat 'Conception' caught fire in the early morning hours of Monday, Sept. 2. All but one crew members were able to get off the boat.