Better Together: Grace Resources feeds the hungry in Antelope Valley
LANCASTER, Calif. - A small Lancaster organization with a small group of volunteers is ramping up its efforts to feed the hungry in Antelope Valley.
FOX 11's "Better Together" initiative works to bring communities together in tough and uncertain times, like the current COVID-19 pandemic.
RELATED: Learn how you can take action to help prevent the spread of COVID-19
Grace Resources works to feed the hungry in Lancaster with a small army of volunteers. The organization has ramped up operations since the coronavirus outbreak struck, bringing a higher demand for those in need.
Jeremy Johnson, the Director of Operations at Grace Resources, said Antelope Valley has been hit particularly hard due to higher poverty rates than most of Los Angeles County, a higher percentage of foster children and transitional age youth.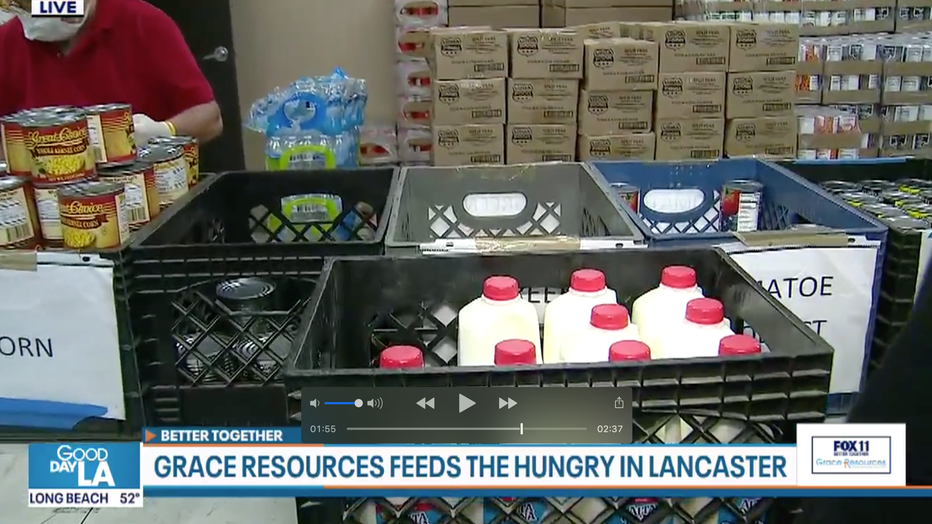 Johnson said the organization is also seeing restaurant workers and others who have lost their jobs or been furloughed as a result of the coronavirus crisis.
"We can't say thank you enough," Johnson said to those who have donated.
RELATED: CoronavirusNOW.com, FOX launches national hub for COVID-19 news and updates. 
Donations go to isolated seniors and families in need.
Some examples of the magnitude of donations include:
• $25 feeds a family of 4 for 2 weeks
•$30 feeds 10 people experiencing homelessness a hot meal
• $2.79 will serve a homeless person a hot meal
• 95 cents will feed a sheltered in place senior for a week.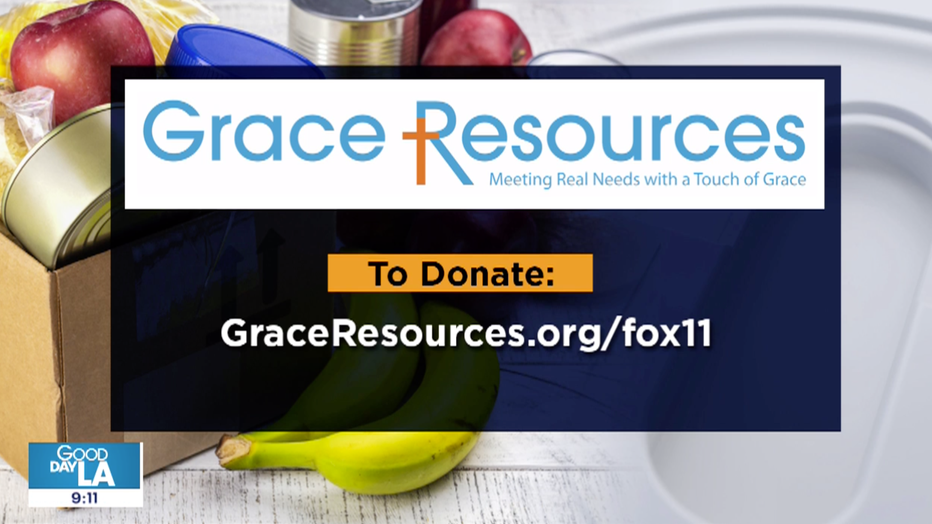 To donate, visit https://www.graceresources.org/fox11