Bear wanders into Montana school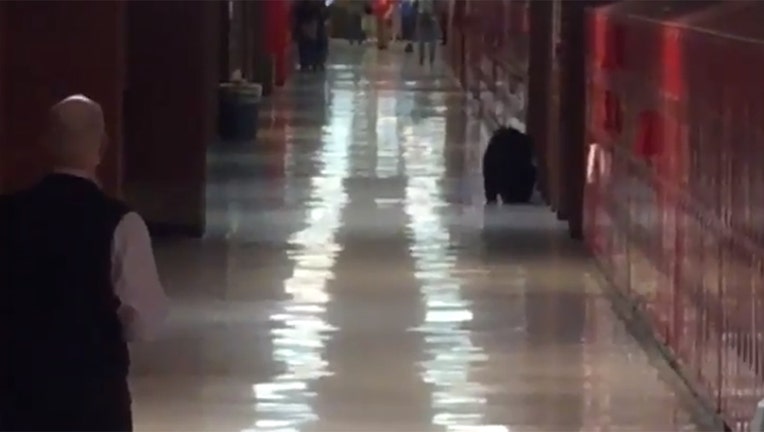 article
BOZEMAN, Mont. (AP) -- Students got a first-hand lesson in wildlife biology at a Bozeman, Montana, high school when a black bear wandered through the hallway before the start of classes.
Superintendent Rob Watson says members of the booster club were meeting in a cafeteria at about 7:30 a.m. Wednesday when a bear was spotted on the football field. The bear walked into the school courtyard and then through a garage door and down a long, locker-lined hall.
A Gallatin County sheriff's deputy who is in the booster club kept an eye on the bear, which stayed in the school for a few minutes before a police officer was able to usher it out.
Fish, Wildlife and Parks spokeswoman Andrea Jones says agency workers responded, but had not located the bear.
No one was injured.