Arrests made in stolen Montebello police vehicle case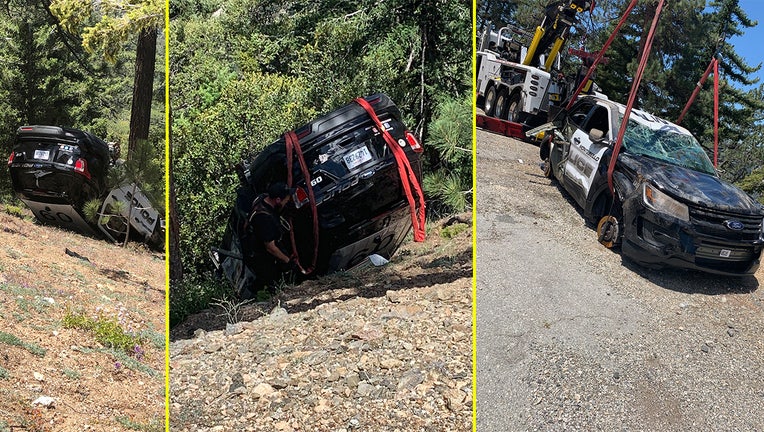 MONTEBELLO, Calif. - Three men have been arrested in connection with a stolen police vehicle out of Montebello earlier in the year.
Montebello residents Eddy Saldivar, 22, and Hunter Crist, 21, and 21-year-old Matthew Moran of Commerce were taken into custody on Aug. 12 after authorities served a search warrant at each of their homes as a result of a months-long investigation.
All three suspects were booked for grand theft auto and possession of stolen property.
During the search warrants, authorities located several items taken from inside and off of the stolen police vehicle in possession of the suspects, according to the Montebello Police Department. Some of the items recovered included a Remington shotgun that was inside the police vehicle when it was stolen, parts from a rifle believed to be from the rifle that was inside the vehicle, and the red and blue light bar, which Montebello police confirmed it was one of theirs.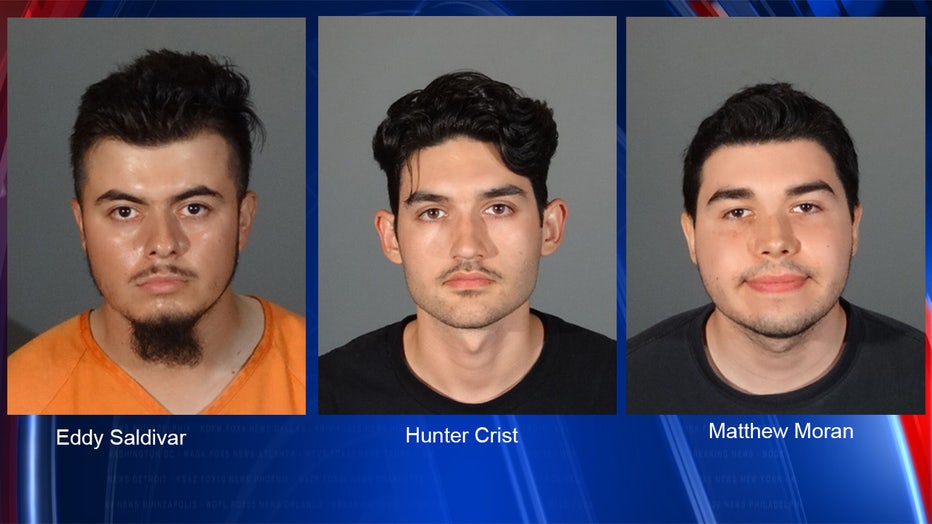 (Montebello Police Department)
The police vehicle itself, which was stolen on May 17, was recovered on June 18 in a remote area of the Angeles National Forest off of Highway 2. The vehicle was off an access road down the side of the embankment, not visible from the highway, according to the police department.
RELATED: Authorities searching for stolen Montebello police vehicle
The vehicle was severely damaged. Police believe it was pushed over the embankment after being stripped of various vehicle parts and police equipment.
Police say that in February 2019, the Montebello Unified School District reported that approximately $26,000 in police radios were stolen from decommissioned police vehicles that were parked in their parking lot. One of those police radios was recovered from one of the suspects' homes during Monday's search warrant, authorities said.
Furthermore, each of the three suspects had police-type equipment installed in their personal cars, including some items that were stripped from the stolen police vehicle, investigators said.
Anyone with information regarding this incident is asked to call either Sgt. Jennifer Carrera with the Montebello Police Department at 323-887-1200 ext. 297, or Detective Paul Antista at 323-887-1200 ext. 249.