Army veteran found dead 11 days after her abusive boyfriend released on parole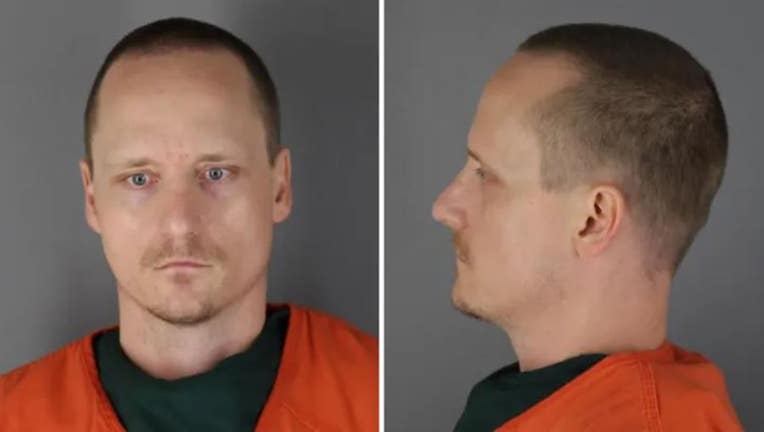 article
Police found a Minnesota Army veteran dead earlier this month while responding to a disturbance call, just 11 days after her abusive boyfriend was released from jail on parole.
On July 8, Hopkins police found Danicka Bergeson, 33, dead in an apartment with her boyfriend, 39-year-old Matthew Scott Brenneman, who has been named as a suspect in connection with her death.
"She had a huge smile. Really engaging," Danicka's father, David Bergeson, told KARE 11. "Everything with her was always black or white. She knew exactly what was right and wrong. She never broke the rules. She really had a hard time with that."
Brenneman pleaded guilty to two separate domestic abuse cases in June as part of a parole agreement in which he would not contact Bergeson after his release from jail pending a sentencing hearing scheduled for August.
MAN GETS OVER 37 YEARS FOR FATALLY SHOOTING MINNEAPOLIS GIRL, 9, ON TRAMPOLINE
The 39-year-old pleaded guilty to striking and biting Bergeson in April while intoxicated. 
MAN'S PLAN TO HIDE IN FREEZER TAKES DIRE TURN: OFFICIALS
He was released a day after that incident and again attacked Bergeson in May, according to Hennepin County court documents. 
The couple, who were staying together on-and-off, got into an argument, and Bergeson asked Brenneman to leave, police said in a probable cause statement.
MINNESOTA WOMAN'S REMAINS FOUND IN STORAGE UNIT, POSSIBLY CONNECTED TO MAN CHARGED WITH KILLING GIRLFRIEND
"Defendant responded by striking her with his fists several times and biting her. Defendant then proceeded to choke victim by placing his hands around her neck and reported difficulty breathing," the statement reads. "Victim reported being choked for approximately one minute and thirty seconds. While Defendant was choking Victim, Defendant stated he was going to kill her. Victim was in fear that he would act on this threat."
David Bergeson told KARE 11 that his daughter had difficulty with leaving Brenneman and reporting abuse. After the attack in April, police said Bergeson partially blamed herself for the assault because she was intoxicated, according to court documents.
Her father said her family struggled "to find a safe place for her."
MISSING MINNESOTA MOM'S BOYFRIEND CHARGED AFTER GRISLY FIND IN STORAGE UNIT
Hopkins police are investigating Bergeson's death as a homicide. Brenneman is accused of violating the terms of his parole.
Bergeson was a graduate of the University of Minnesota, where she studied animal science, and spent time in the U.S. Army as a medic, according to KARE 11.
If you or someone you know is suffering from domestic violence, please contact the National Domestic Violence Hotline at 1−800−799−7233 (SAFE).