Arkansas landowner stumbles upon hundreds of deer carcasses, prompting investigation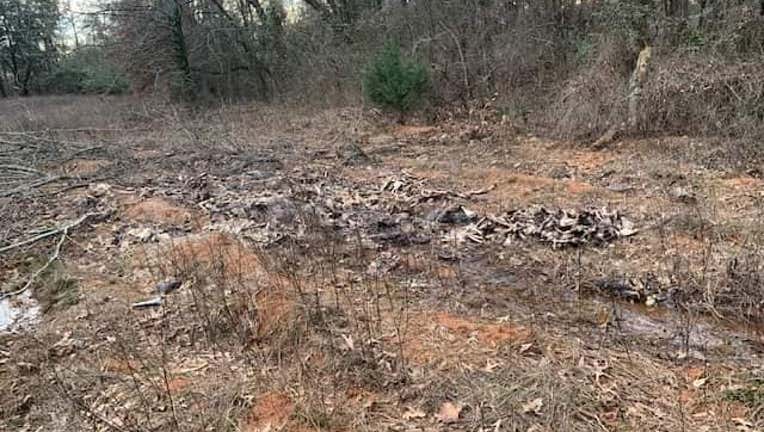 article
A landowner reportedly made a nightmarish discovery on his property in northwestern Arkansas when he encountered a pile of hundreds of deer carcasses along with an assortment of other animal bones. 
Not knowing if it was something supernatural or just plain freaky, the man contacted the Johnson County Sheriff's Office which posted photos of the animal remains on its Facebook page. 
"You will have to use your imagination on what the smell is like," the post wrote. 
An investigation into the incident was launched involving officers from the Arkansas Game and Fish Commission. 
The Kansas City Star later reported that a resident was being paid by local processing and taxidermy business to discard the carcasses but was instead dumping the bodies on private property. 
"The owner of the processing business was contacted and was unaware that (the man) was dumping the carcasses without the landowner's permission," the Game and Fish Commission said.
The suspect was cited and faces a fine of up to $1,000 and up to 30 days in jail, according to police. He later agreed to clear the area of the animal remains.