Antisemitic incidents in the US reach highest level ever recorded, ADL finds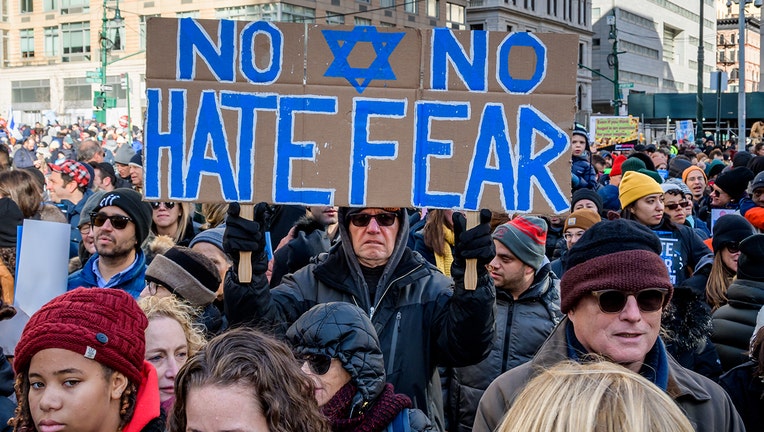 article
NEW YORK - Antisemitic incidents in the United States rose 36% in 2022 – the highest number on record – an annual audit by the Anti-Defamation League (ADL) shows.
The report, released Thursday, tracked 3,697 antisemitic U.S. incidents in 2022, an increase from 2,717 incidents in 2021. According to the ADL, this was the highest number reported since the league began tracking such incidents in 1979. It's also the third time in the past five years that the year-end total has been the highest number ever recorded.
"We're deeply disturbed by this dramatic and completely unacceptable surge in antisemitic incidents," said Jonathan Greenblatt, ADL CEO and national director. This data confirms what Jewish communities across the country have felt and seen firsthand – and corresponds with the rise in antisemitic attitudes. From white nationalists to religious fanatics to radical anti-Zionists, Jewish people see a range of very real threats. It's time to stop the surge of hate once and for all."
Incidents increased in each of the major audit categories: antisemitic harassment increased 29%, antisemitic vandalism increased 51% and antisemitic assaults increased 26%.
Antisemitic incidents increased in schools, synagogues
Notably, visibly Orthodox Jews were targeted in 53% of all assault incidents nationally. The report also showed a 69% increase in attacks on Orthodox Jews and an increase in bomb threats toward Jewish institutions (spiking from eight to 91 incidents). This was the highest number of bomb threats recorded since 2017.  
Synagogues were the most targeted Jewish institution in 2022 and experienced 50% (296 out of 589 incidents) of all incidents impacting Jewish institutions.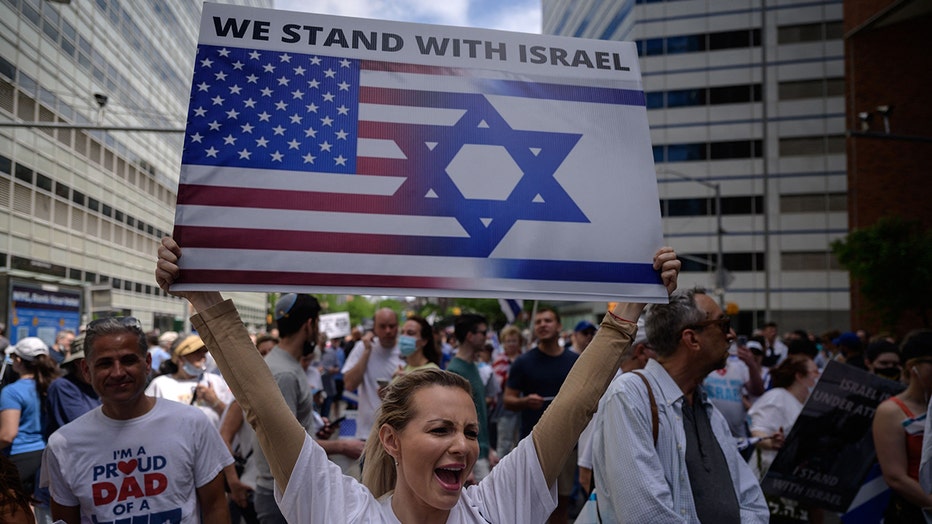 Pro-Israel demonstrators attend a rally denouncing antisemitism and antisemitic attacks, in lower Manhattan, New York on May 23, 2021. (Credit: ED JONES/AFP via Getty Images)
Meanwhile, 494 incidents were reported in K-12 schools and 219 were reported on college campuses.
RELATED: University of Arizona professor killed on campus by former student, police say: New details released
One fatality stemmed from an antisemitic assault in 2022. On October 5, 2022, a University of Arizona professor, Thomas Meixner, was shot and killed on campus by a former student named Murad Dervish. Dervish allegedly targeted Professor Meixner, in part, because he believed the professor was Jewish. The former student expressed conspiratorial antisemitic beliefs online, according to the ADL.
Activity doubled among White supremacist groups
According to the ADL, known White supremacist networks engaged in coordinated efforts to spread antisemitic propaganda, which accounted for 852 incidents in 2022 – more than double the 422 incidents in 2021.
If White supremacist activity had remained the same in 2022 as in 2021, the ADL said the audit total would have been 3,267 – an overall increase of 20%, rather than the actual increase of 36%.
5 states account for more than half of antisemitic incidents
In the report, antisemitic incidents occurred in all 50 states, as well as in the District of Columbia. 
RELATED: ADL says New Jersey had third-most antisemitic acts of intimidation in 2022
The states with the highest number of incidents were New York (580), California (518), New Jersey (408), Florida (269) and Texas (211). Combined, these five states accounted for more than half (54%)  of the total incidents.
In New York City, 66 of the assaults (59% of the total) took place in the city's five boroughs. Brooklyn was the epicenter of assaults, accounting for 52.
Kanye West's impact on antisemitism incidents
In Oct. 2022, Ye, formerly known as Kanye West, made a series of anti-Semitic comments, including praising Hitler in an interview with conspiracy theorist Alex Jones. Ye's remarks led to his suspension from social media platforms, his talent agency dropping him, and companies like Adidas cutting ties with him. 
"The impact of Ye's comments was felt on the ground across the country," the ADL wrote. 
According to the report, 59% of antisemitic incidents from October 11 through the end of 2022 directly referenced Ye, including 44 cases of harassment, 13 cases of vandalism and two cases of assault.
At least ten instances of Ye-related antisemitic harassment or vandalism occurred at K-12 schools. Jewish students across multiple schools faced bullying from classmates who referenced Ye while making antisemitic remarks. Various Jewish institutions, non-profit organizations and cemeteries were also targeted with antisemitic messages. 
Other data shows spike in hate crimes, antisemitic attitudes
This report comes on the heels of additional data released by the FBI earlier this month stating that hate crimes in the U.S. jumped again in 2021 – an increase of nearly 12% from the previous year.
Earlier this year, the ADL also reported on Americans' highest level of antisemitic attitudes in decades. According to ADL's 2023 report, 20% of Americans believed six or more antisemitic tropes, which was significantly more than the 11% that ADL found in 2019.
This story was reported from Los Angeles.