Alicia wishes to craft a forever family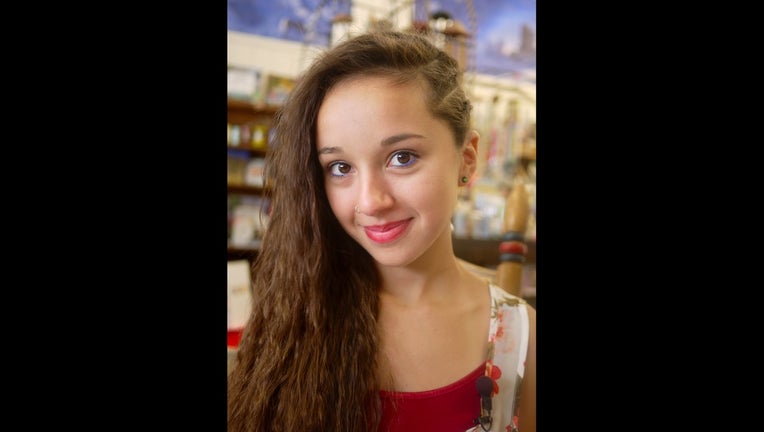 article
Alicia (2002) is a lively young girl who enjoys being active but who also has a quieter, reflective side through which her thought-processes are often expressed via drawing, coloring, journaling and crafting small "books" she makes on her own. With this in mind we soon knew where we were bound for …Once Upon a Time in Montrose, California - the nation's oldest children's bookstore - to explore the thoughts and illustrations of others that have been bound in books!
While our visit to Once Upon a Time provided Alicia an opportunity to browse the selection of books and other items designed to inspire young minds, the shop's proprietor also engaged Alicia's own creative talents by having her help make signs for an upcoming event as well as crafting some bracelets. Alicia needed little to no direction and was meticulous throughout these projects. Alicia is very neat and organized all around, keeping her books, school work and most personal items such as nail polishes in a specific order so that she knows where everything is - making for quick and easy access. Alicia does well in school and has a special place in her heart for maltreated animals, both traits that lend themselves to her current career goal of being a veterinarian.
Alicia gets along with other children, but shared with us that she has a desire to know what it is like to be an only child in a home. In the big picture, though, Alicia knows that unconditional love is the binding ingredient she is looking for most in an adoptive family.
We hope that when Alicia tells her story in the years to come that it will go something like "Once Upon a Time, Alicia was in foster care … but then along came the right adoptive parent(s) and they and Alicia lived together happily as a forever family…." If you can envision Alicia as a part of your family's storyline, we'd like to help you get started on this chapter.
Please call 866-921- ADOPT (2367)
Wednesday's Child is sponsored by the Dave Thomas Foundation
Check out all of the FOX 11 Wednesday's Child segments.

Copyright 2015 FOX 11 Los Angeles : Download our mobile app for breaking news alerts or to watch FOX 11 News | Follow us on Facebook, Twitter and YouTube.