Agua Fire burns 400+ acres in Santa Clarita
SANTA CLARITA, Calif. - Fire crews are working to put out a fire that broke out in the Angeles National Forest in Santa Clarita on July 25.
The Agua fire sparked just after 2 p.m. Tuesday, near the intersection of Agua Dulce and Soledad Canyon roads, according to the Los Angeles County Fire Department. The LACoFD is working with fire crews from the Angeles National Forest. 
As of July 31, the fire had burned 421 acres and is 84% contained. 
Additionally, LACoFD said that one firefighter was injured while crews worked to put out the flames.
City News Service reported that the fire forced the closure of nearby Metrolink tracks, part of the Antelope Valley Line.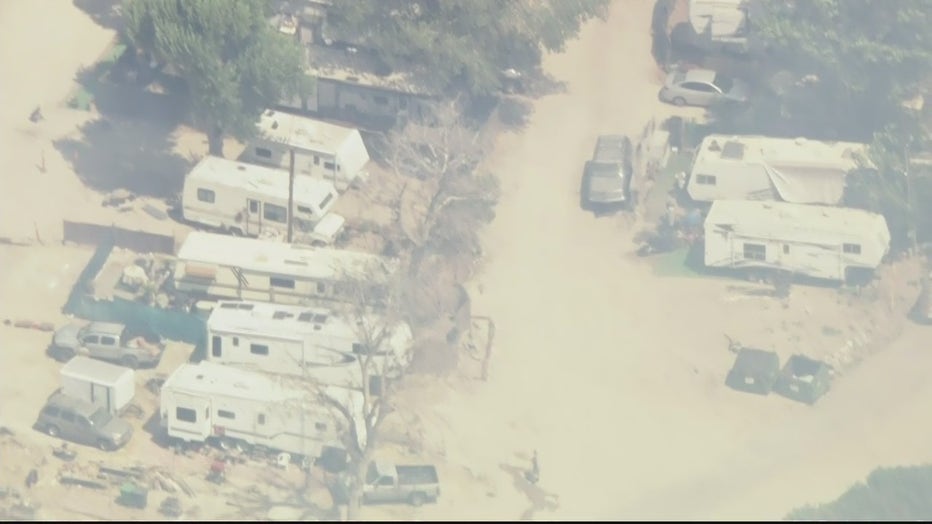 While the LACoFD has reported that no structures are threatened by the fire, images from SkyFOX showed a group of RVs near where crews were fighting the flames.
Soledad Canyon Road, between Agua Dulce Road and Crown Valley Road, has reopened.
No evacuations have been issued.
City News Service contributed to this report.