5 Freeway shut down at Grapevine due to snow storm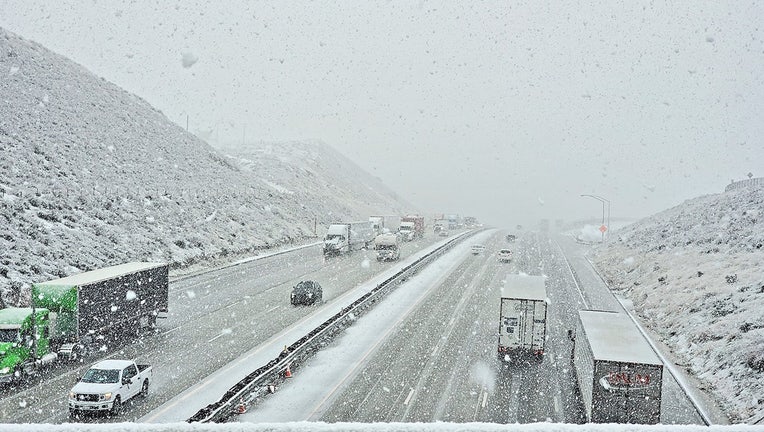 article
CASTAIC, Calif. - UPDATE
All lanes of the 5 Freeway at Grapevine are now open in both directions, Caltrans officials announced shortly after 7 p.m.
-----------------
EARLIER
Authorities have shut down the 5 Freeway in both directions at the Grapevine due to snowfall impacting the area.
Southbound traffic lanes are closed at Grapevine Road in Kern County. All northbound traffic lanes are closed at Parker Road in Castaic.
The California Highway Patrol tweeted Monday that officers are escorting "the residual traffic through to the other side" in Castaic.
Major delays are expected as snow is expected through 7 p.m., according to the National Weather Service - Los Angeles.
More showers are expected through Tuesday as a winter storm continues to impact Southern California. The National Weather Service said the storm will generate between three-quarters and an inch-and-a-half of rain in coastal and valley areas and between an inch-and-a-half and three inches in the mountains and foothills amid winds of 20 and 40 miles per hour.
City News Service contributed to this report