$25,000 worth of stolen cell phone accessories recovered in train cargo burglary bust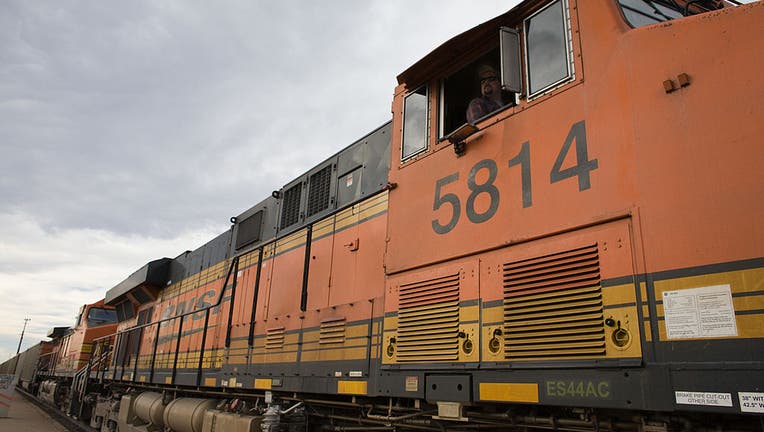 article
HESPERIA, Calif. - Two men were arrested in Hesperia in connection with railroad cargo thefts totaling $25,000 in stolen property. 
According to the San Bernardino County Sheriff's Department, deputies on Saturday responded to a call reporting suspects stealing merchandise from a cargo container of a stopped Burlington Northern Santa Fe Train. The caller reported seeing the alleged thieves driving away with the stolen merchandise in a red truck last seen headed west on Ranchero Road. 
When authorities conducted a traffic stop on the truck on Ranchero Road near Escondido Avenue, they recovered 33 boxes of stolen cell phone accessories worth over $25,000, officials said.
Additionally, authorities recovered an unregistered, loaded semi-automatic handgun wrapped in a beanie and hidden under the passenger seat of the vehicle. About two grams of methamphetamine was also located inside the car, authorities said. 
Jose Hernandez-Garcia, 29,  and Luis Mendez, 35, were arrested and booked into the High Desert Detention Center on several charges including possession of stolen property and carrying a loaded firearm. 
The investigation is ongoing. 
Anyone with information is asked to contact J. Ballinger at the Victor Valley Sheriff's Station at 760-552-6800. Those who wish to remain anonymous can contact  We-Tip at 800-78CRIME (27463) or www.wetip.com