25-year-old SF woman found dead after slipping, falling at Lake Tahoe waterfall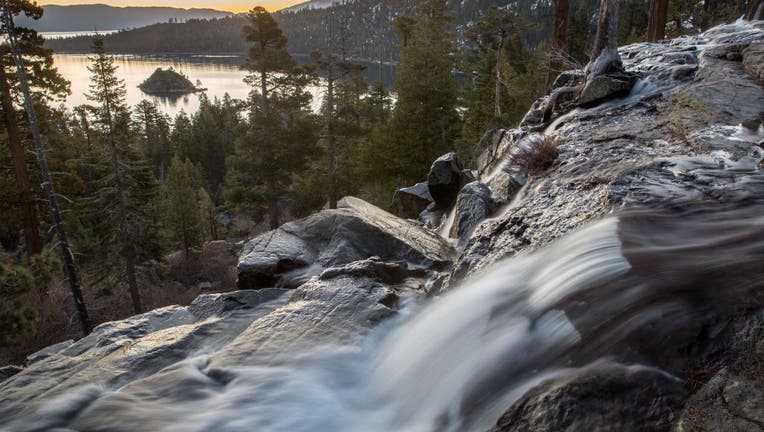 article
SOUTH LAKE TAHOE, Calif. - Editor's note: An earlier version of this story included an image of a woman who had died in an unrelated accident at Eagle Falls. The photo has since been removed from the article.
A San Francisco woman died after falling over Eagle Falls in South Lake Tahoe on the Fourth of July, according to the El Dorado County Sheriff's Office.
The sheriff identified her as 25-year-old Ishrat Binta Azim.
Her death was first reported by SouthTahoeNow.com. 
Azim and her friend crossed the highway about 2:45 p.m. after parking outside the Eagle Falls parking lot, and they went over the guard rail to view the top of Eagle Falls, according to Sheriff Capt. Michael Lensing.
Lensing reported that Azim attempted to dip her toes in the falls' upper pool. 
She held her friend's hand, but then she slipped and went over the falls.
The El Dorado County Sheriff's Office Search and Rescue team later found the woman dead in a pool of water near the Vikingsholm walking path. The sheriff's office said Azim's next of kin have been notified of her death and that no foul play is suspected. 
A group of people in the area filmed the tragedy while capturing nearby scenery. Some earlier reports incorrectly stated that friends were photographing Azim before the fall, but the groups did not know each other.
Meanwhile, family and friends of a 24-year-old Petaluma hiker are worried after he slipped and fell in a creek in Yosemite National Park on Sunday. Hayden Klemenok hasn't been seen since.