1 dead, another hospitalized in possible drug overdose in Santa Monica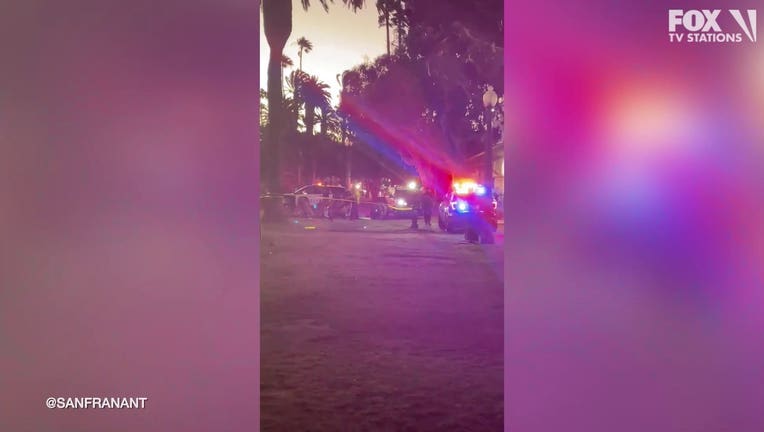 SANTA MONICA, Calif. - One person is dead and another is being looked at for a possible drug overdose near Palisades Park in Santa Monica.
The Santa Monica Police Department responded to a call near the intersection of Ocean Avenue and California Avenue Tuesday evening. Police found two people lying down in that area.
One person was later pronounced dead at the scene. A second person was taken to the hospital. 
Santa Monica PD does not suspect foul play being a factor. Drug paraphernalia was found at the scene, according to police
This comes as three girls were rushed to the hospital after overdosing on what they initially thought were ecstasy pills but turned out to contain fentanyl. According to a report from the LA County Public Health in late May, the teens purchased "blue circular tablets" that were reportedly ecstasy from a dealer online. 
RELATED: 3 girls hospitalized in Santa Monica thought they were taking ecstasy, but overdosed on fentanyl
As of Tuesday night, it is unknown what the two people being looked at had ingested into their system.
This is a breaking news story. Stay with FOX 11 News for the latest.