2 Cal State Long Beach students test positive for COVID-19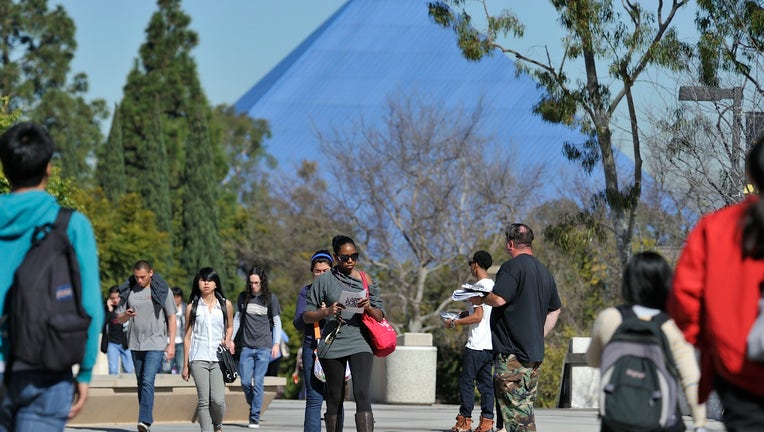 article
LONG BEACH, CALIF. - Two Cal State Long Beach students are under self-quarantine after testing positive for the coronavirus, a university official confirmed Tuesday.
The students are self-isolating at locations off-campus. 
RELATED: CoronavirusNOW.com, FOX launches national hub for COVID-19 news and updates. 
On Monday, the city of Long Beach reported its first coronavirus death Monday. A woman in her 50s died of complications to COVID-19. The patient had underlying health conditions.
RELATED: Two additional coronavirus deaths reported in LA County, total of 536 confirmed cases
Those who may have been exposed to the virus after being in close contact with them were to be notified by health officials, Co-Director of Student Health Services Dr. Kimberly Fodran said.
"While it was to be expected that The Beach family eventually would be affected by this pandemic, we were saddened to hear this news. It is a sober signal that the impact of this illness will be felt widely. It is critically important that everyone adheres to all the social distancing measures and practice good public health hygiene, including washing hands as frequently as possible," Fodran said in a letter sent to the campus community.
For students who may have been in contact with someone who recently tested positive for COVID-19, Fodran recommends students take the following steps:
• Call your healthcare provider and follow their counsel. For students on or near campus, this is likely Student Health Services. If you are a member of the faculty or staff, also notify your Appropriate Administrator or Administrative Services Manager.
•Self-isolate for 14 days and monitor your health.
•Take preventative steps within your home to avoid spreading illness to family members or roommates in case you are now carrying the virus. These steps include thorough hand-washing, disinfecting surfaces, covering coughs and sneezes, not sharing household items, and distancing yourself from others.
College campuses across the nation have announced temporary closures due to coronavirus concerns and have shifted to online classes.
RELATED: Several universities move to online classes over coronavirus concerns