15-year-old shot, killed in Highland Park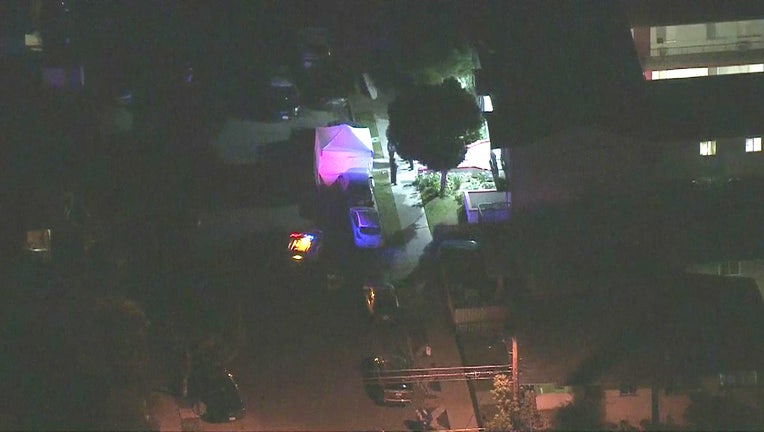 article
LOS ANGELES - Authorities are investigating a shooting in Highland Park that left a 15-year-old boy dead Monday night.
The homicide happened at about 8 p.m. in the 5700 block of Fayette Street.
The victim was pronounced dead at the scene. He was identified as Joseph Lopez of Los Angeles by the coroner's office.
Los Angeles police were seen canvassing the area for evidence. They are still looking for a suspect in this homicide. Information on the suspect was not immediately available.
Police say it appears an argument between the teen and suspect led to the deadly shooting.
No further details were immediately known. The investigation is ongoing. Anyone with information is urged to call LAPD at 877-527-3247.