1 killed, 3 wounded in shooting near Hollywood and Highland Center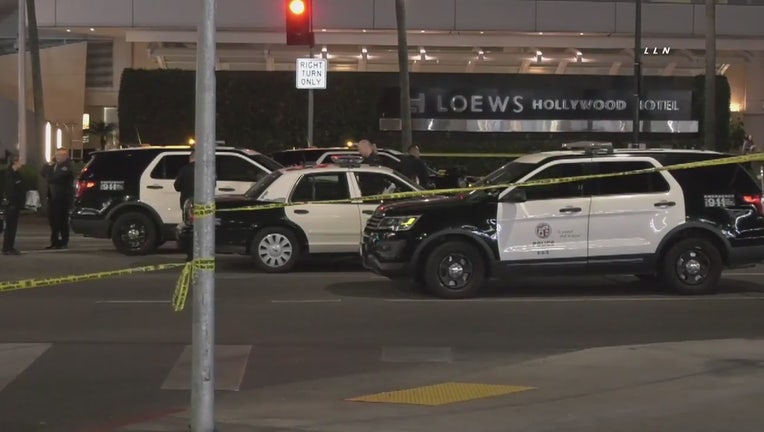 article
LOS ANGELES - One man was killed and three people were injured, including two innocent bystanders, after shots were fired between two suspects in Hollywood at the intersection of Hollywood Boulevard and Highland Avenue, police said.
The Los Angeles Police Department received the first report of the shooting just after 10 p.m. Sunday. 
Investigators believe this was a "traveling shooting" that started as a verbal altercation that turned violent at the Valero gas station on Franklin and Highland avenues before moving to the alleyway of a luxury hotel as the two suspects continued to exchange gunfire from separate vehicles. 
One man was rushed from the scene to a hospital where he died, officials said. It was not immediately clear if he was a victim or a suspect. 
Authorities say two women who were caught in the middle of the crossfire were also shot. Their injuries were not considered serious and both women were expected to make a full recovery. 
Another man drove himself to a hospital where he remains in serious condition, authorities said. 
LAPD homicide detectives described the investigation as "complicated and convoluted," and continue to search tor surveillance footage in the area and witnesses. 
Anyone with information is asked to contact LAPD. 
The investigation is ongoing.