Retirement savings are getting sucked up in a financial vortex: Goldman Sachs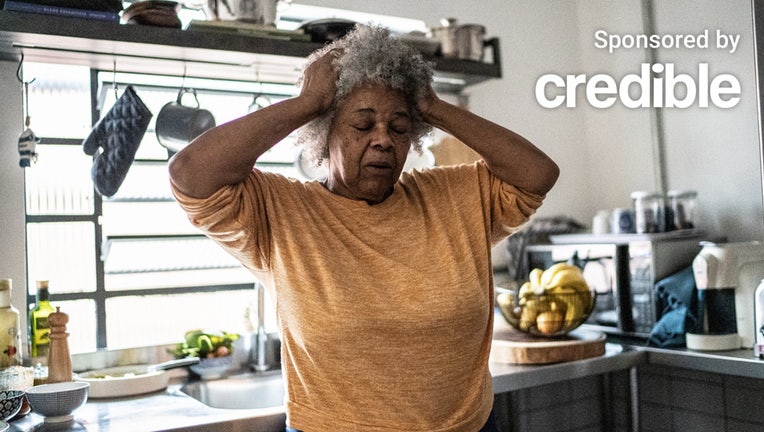 article
The retirement savings outlook has improved for many Americans, but a "financial vortex" of competing spending has reduced U.S. employee retirement savings by 37%, a recent Goldman Sachs Asset Management (GSAM) retirement report said. 
On a positive note, more U.S. workers over the last year have increased their savings, and 65% said they were confident in their ability to meet retirement savings goals, up from 57% last year. Still, the financial vortex of competing responsibilities – such as credit card debt, saving for college, and caring for and financially supporting family members – has derailed savings potential and delayed retirement by four or more years for 21% of respondents.
Moreover, only 36% of U.S. workers said they had three months of income or more saved for emergencies. That means that most Americans are at risk of hitting an unplanned and unpredictable speed bump that could push their financial goals off track, despite their best efforts to consistently save when employed, according to Chris Ceder, senior retirement strategist at GSAM.
"While retirement sentiment improved over last year, the financial vortex remains a huge problem for many workers and retirees," Ceder said. "Its challenges are largely immune to improvement in markets and the economy and will continue to impact new generations of retirement savers.
If you are preparing for retirement, a personal loan could help you pay off debt at a lower interest rate and may help you save money each month. Visit Credible to find your personalized interest rate without affecting your credit score.
STUDENTS HEADED FOR COLLEGE WORRIED THEY DON'T HAVE THE MONEY TO PAY FOR IT, SURVEY SAYS
Unexpected events that could delay retirement goals
An increasing number of respondents said that unexpected caregiving situations, cash-outs, and financial hardships derailed their retirement savings goal in 2023. These were the challenges respondents said they navigated through:
44% cashed-out retirement savings at least once upon a job change (up from 42%)
42% stopped saving for retirement due to financial hardship (up from 33%)
39% left the workforce to provide caregiving (up from 22%)
22% left their full-time job for a part-time job to provide caregiving (up from 10%)
Beyond impacting savings goals, these competing responsibilities also meant workers couldn't retire as planned. Half of the respondents said they retired earlier than expected. Among that group, 47% retired for reasons outside their control (most often for caregiving or poor health), and 54% retired more than four years earlier than expected. 
Workers in the U.S. generally retire at around age 61, so a forced, early retirement could shave years off savings potential and may derail a well-laid-out retirement plan. And to be eligible for full Social Security benefits, workers would need to retire at 66 or 67, depending on the year they are born.
"Early retirement, especially forced, is an important risk to consider," Michael Moran, senior pension strategist at GSAM said. "As employers' roles in supporting the wellbeing of employees expand, they and their advisers will need to draw on increasingly diverse sources of expertise. Integrated solutions that balance the needs of organizations and employees are increasingly available. Pushed along by SECURE Act 2.0, this should lead us to the next generation of 401(k) plan design."  
If you're trying to save for retirement and high-interest debt is standing in the way, you could consider using a personal loan at a lower interest rate to consolidate it. Visit Credible to compare debt consolidation options and find the best personal loan rates for you based on your credit score and credit history.
STUDENT LOAN REPAYMENT MAY FORCE SOME TO TAKE ON MORE DEBT: SURVEY
How savers can manage through the financial vortex
Falling victim to unexpected and unplanned events is a challenge for most Americans, but with some planning, the damage to retirement plans can be less severe, according to the report. Some strategies that could help keep your goals on track include:
Build up your rainy-day reserves
Respondents with more money in reserve for emergencies were far less likely to say the vortex hampered their ability to save for retirement.
Financial literacy matters
Forty-seven percent of workers said they managed retirement savings independently, and 23% said they periodically sought advice. Yet only 13% correctly answered the "big five" standardized financial literacy questions, which test principles of interest, inflation, compounding and diversification. Those who correctly answered all five questions were far less likely to say the financial vortex impacted their retirement savings.
Retirement plans can change your outlook
The survey also said that a retirement financial plan could help workers keep on track with their retirement objectives. For example, 32% without plans believe the financial vortex's competing priorities would delay their retirement by four or more years, compared to 14% with plans.
"Many employees can break through the financial barriers life throws up with careful planning," said Candice Tse, GSAM global head of strategic advisor solutions. "Employees should take full advantage of the enhanced benefits many US companies are offering. The difference between dreams and goals is action."
If you're struggling with making your monthly payments and managing your budget, you could consider paying off high-interest debt such as credit cards with a personal loan. Visit Credible to speak with a personal loan expert and get your questions answered.
HARDSHIP WITHDRAWALS FROM RETIREMENT ACCOUNTS INCREASED IN THE SECOND QUARTER: REPORT
Have a finance-related question, but don't know who to ask? Email The Credible Money Expert at moneyexpert@credible.com and your question might be answered by Credible in our Money Expert column.