Recession expected by end of 2023: Fannie Mae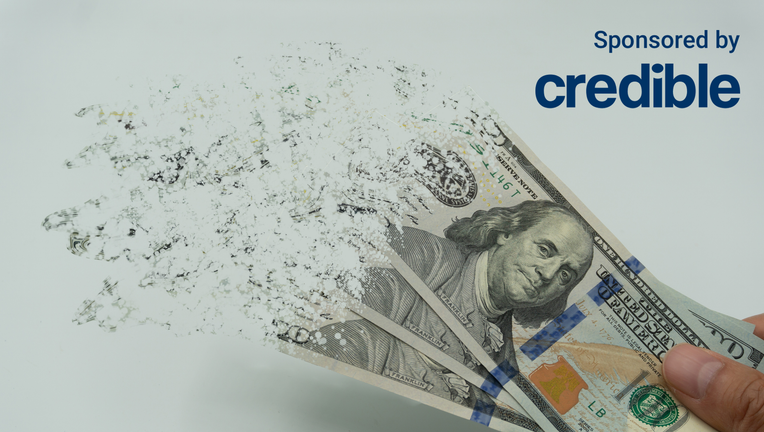 article
As the Federal Reserve considers future interest rate hikes to reduce inflation and consumer spending remains high, the nation could soon slip into a recession, according to the Fannie Mae Economic & Strategic Research (ESR) Group's latest economic and housing outlook report.
"We expect the continued tightening of credit conditions, slowing bank lending and shrinking money supply will eventually lead to a downward turn in business investment and hiring, eventually leading consumers to pull back on spending, coinciding with a recession," the ESR Group said in its report. 
In fact, these economists said consumer spending has been unsustainable. Since January 2020, real personal consumption has increased 8.5%, while real disposable personal income has increased by only 2.7%, the ESR Group reported. 
"While households are not overly leveraged by historical standards, the current pace of consumer spending remains unsustainable given current income levels and, to date, has been supported by drawing down pandemic-related savings and tapping into increasing debt," the ESR Group said in its report. 
Moreover, the economy added 339,000 jobs in May, according to the latest jobs report by the Bureau of Labor Statistics (BLS). That marked an increase from April's addition of 253,000 jobs. However, this pace may not hold steady, Fannie Mae's team reported. 
"While continued labor market strength suggests no imminent downturn, employment in general is a lagging indicator, and there are some signs of weakening," the ESR Group said in its May economic forecast report. "Job openings have declined by more than 1.6 million over the past three months. Temporary employment, a generally leading indicator of broader labor market trends, remains in decline. Furthermore, continuing unemployment claims, though still low at an absolute level, have been trending upward."
If you're concerned about the current economy, you could pay down high-interest debt by taking out a personal loan at a lower interest rate. Visit Credible to get your personalized rate in minutes.  
MORE THAN HALF OF AMERICANS FEAR WIDESPREAD JOB LOSSES: SURVEY
The Fed may not hold the pause on interest rate hikes 
Following a continued cool down of inflation, the Fed in June paused on interest rate hikes. Prior to the move, the Fed had raised interest rates ten times since 2022 in an attempt to decrease inflation to its targeted 2% range. 
In June, the Federal Funds rate remained at a targeted range of 5% to 5.25% or its highest level in 16 years.
Combined with a seemingly strong labor market, these indicators may not persuade the Fed to maintain its pause on interest rate increases, the ESR Group reported. 
"Our baseline expectation is that the Fed will keep monetary policy tighter until core inflation is clearly subdued, which is not likely to occur until there is clear evidence of labor market softening," the ESR Group said. "By the time that happens a recession will have likely been set in motion."
In addition, some Fed officials have backed further tightening of economic policy until inflation dips as close to its target range as possible. 
"I do not support stopping rate hikes unless we get clear evidence that inflation is moving down towards our 2 percent objective," Fed Governor Christopher J. Waller said in May at an economic summit in Santa Barbara, California.  
If you'd like to lower your monthly mortgage payments, you could consider refinancing your home loan to a lower rate. Visit Credible to compare options from different lenders without affecting your credit score.
THE FED IS NOT TAKING FUTURE INTEREST RATE HIKES OFF THE TABLE 
Inflation could maintain its decline 
Despite forecasts of future interest rate spikes, inflation may remain on a downward trajectory, experts projected.
Inflation, based on the Consumer Price Index (CPI), increased 4% year-over-year in May, according to the latest Consumer Price Index report (CPI), released by the BLS. That's a drop from its 4.9% increase in April. It also marked the smallest 12-month increase since the period ending March 2021, the BLS reported. The ESR Group predicts inflation would drop to just over 3% in the coming months.
However, inflation may remain too high in certain sectors to convince the Fed to drastically change its course, one expert suggested.
"The downtrend in overall prices is encouraging, but inflation remains persistent within certain areas of the economy," Noah Yosif, National Association of Federally-Insured Credit Unions (NAFCU) economist, said in a June statement. "More aggressive action via additional rate hikes will likely be necessary." 
Moreover, the ESR Gropup said it sees "the Fed's decision regarding how high and long to keep rates as a major risk over the next year, with the question of a downturn more a matter of 'when' than 'if'."
If high-interest debt is affecting your budget, you could consider paying it off with a personal loan at a lower rate. Visit Credible to speak with a personal loan expert and get your questions answered.
RECESSION FEARS RISE: MORE THAN HALF OF AMERICANS SAY THEY'D LOSE EVERYTHING
Have a finance-related question, but don't know who to ask? Email The Credible Money Expert at moneyexpert@credible.com and your question might be answered by Credible in our Money Expert column.