Homebuying to remain slow through 2023: agent survey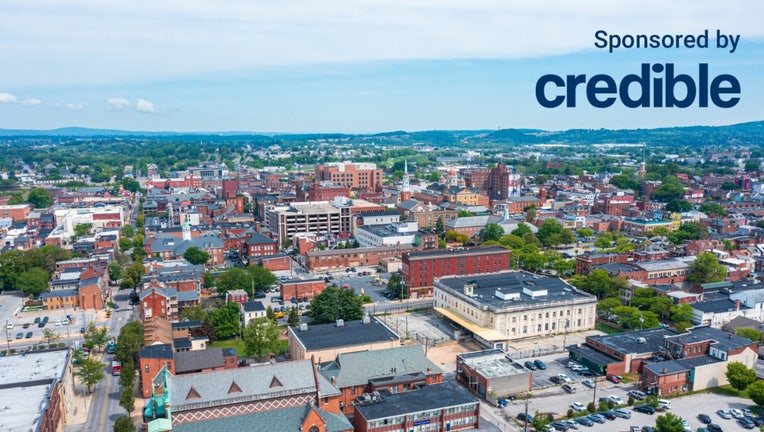 article
Amid a volatile interest rate environment and a housing market battered by high home prices, many real estate agents expect homebuying to remain at slow pace through the end of 2023, according to a survey by Bright MLS – a real estate company covering the Mid-Atlantic region.
In fact, nearly a third of Bright agents (30.5%) expect buyer activity to be "low to very low" over the next three months, the survey said. That is up 10 percentage points from the previous month. Additionally, only 25.7% said they expect the market to be "high to very high," down from 34.9% In August. 
The agency attributes these sentiments to various factors including home prices, mortgage rates and housing inventory. 
"With mortgage rates remaining at or above 7% for the foreseeable future at a time when seasonality impacts the housing market, an increasing number of real estate agents are expecting the Mid-Atlantic housing market to remain slow through the remainder of 2023," Bright MLS said in a statement. 
If you're considering becoming a homeowner, it could benefit you to compare your mortgage options and find the best rate. Visit Credible to get your personalized rate in minutes. 
CHEAP MORTGAGES KEPT HOUSING FROM CRASHING BUT ALSO SUBDUED INVENTORY: ZILLOW 
Sellers are reluctant, but tide could change
More than half (65%) of Bright MLS agents forecast "low to very low" seller activity and only 5.4% predict a "high to very high" number of home sales through the rest of 2023.
The number of active listings for homes decreased by nearly 21% year-over-year in August, according to a report by Redfin. 
And as many sellers remain reluctant to put their homes on the market and give up lower mortgage rates they closed on before the spike, they're contributing to an inventory shortage affecting the market. 
"With interest rates hovering at a 21-year high, home prices at near records and just a fraction of homes typically on the market to choose from, the housing market is contracting on both sides," Bright MLS Chief Economist Lisa Sturtevant said in a statement. "Buyers are increasingly getting priced out, but potential sellers are also staying on the sidelines with little incentive to sell if it means trading a 3% rate for a 7% mortgage. This will put a damper on the Mid-Atlantic housing market through the year-end. However, next year could be different as many of the agents surveyed believe 2024 will bring both more buyers and sellers."
And many sellers may need to jump back into the market soon. 
"New listings have likely bottomed out," Redfin Economics Research Lead Chen Zhao said in a statement. "Most of the homeowners who feel handcuffed by high rates have already made the decision not to sell. That means many of today's sellers are putting their homes on the market because they have to, in some cases due to divorce, family emergencies or return-to-office policies."
If you're looking to become a homeowner, you could still find the best mortgage rates by shopping around. Visit Credible to compare your options without affecting your credit score.  
CONSUMER CREDIT INCREASED BY NEARLY $5 TRILLION 
Fed's pause won't offer much relief to homeowners
After having raised interest rates 11 times to curb inflation, the Federal Reserve in September decided to pause on interest rate hikes. But this may not translate to a better home buying experience for many Amerians, as interest rates remain high. In fact, the Fed's move kept the federal funds rate – which could influence everything from credit card to mortgage rates – at a range of 5.25% to 5.5% or the highest in two decades. 
And many experts see rate hikes are possible in the near future. 
"Although I expect the Fed rates to hold steady, its focus remains fixed on taming inflation and bringing it back to the 2% target," Realtor.com Chief Economist Danielle Hale said in a statement. "Partly in response to recently higher inflation readings driven by rising energy costs, I expect the Fed to keep the option for an additional future rate hike on the table, which their projections firmly do."
Nonetheless, many determined homebuyers weren't affected by the recent mortgage rate environment. 
"A 7% rate doesn't matter for committed buyers and sellers," Bright MLS said. "Although high mortgage rates have sidelined many, rates above 7% aren't deterring those who need to buy or sell, and many are choosing to buy in cash."
More than half of Bright MLS agents surveyed (53.1%) said their home buyers' decisions were not influenced by mortgage rates and they were going to buy regardless of interest rates. 
Despite the high interest rate environment, you could still find the best mortgage rate by shopping around. Visit Credible to speak with a mortgage expert and get your questions answered.
U.S. HOME PRICE GROWTH PICKS UP THE PACE: CORELOGIC
Have a finance-related question, but don't know who to ask? Email The Credible Money Expert at moneyexpert@credible.com and your question might be answered by Credible in our Money Expert column.