CFPB warns about side effects of using medical credit cards, loans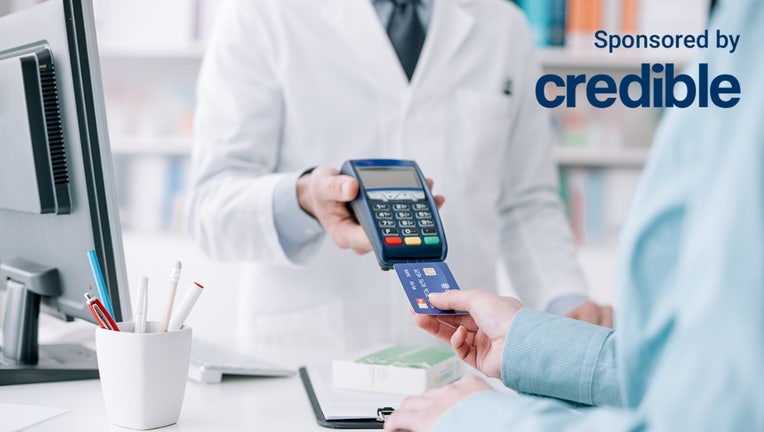 article
Americans facing increasing health care costs are being lured into using alternative debt financing products like medical credit cards and medical installment loans that can come with some costly side effects, the Consumer Financial Protection Bureau (CFPB) said in a report.
These alternative debt instruments can carry interest rates above 25%, according to the CFPB, which register significantly higher than the typical 20% annual percentage rate (APR) traditional credit cards are currently charging.  
The financial products are typically offered with deferred interest plans, meaning consumers wouldn't have to pay interest on the debt for a specific period. However, once that period is over, all accrued interest may be potentially due, which could be an unmanageable expense for many patients, according to the CFPB.
Rather than removing financial stress, medical debt credit cards or loans may add to it because they could lead to decreased access to credit, costly and lengthy collection litigation, and an increased chance of bankruptcy, the CFPB warned.
Moreover, these options are often offered to patients whose insurance might have covered the treatment or who qualified for a hospital's reduced or no-cost financial assistance program, the CFPB said.  
"Fintechs and other lending outfits are designing costly loan products to peddle to patients looking to make ends meet on their medical bills," CFPB Director Rohit Chopra said in a statement. "These new forms of medical debt can create financial ruin for individuals who get sick."
If you are struggling financially, you could consider paying down your debt with a personal loan. Doing so can help you consolidate your payments at a lower interest rate, saving you money over time. You can visit Credible to find your personalized rate without affecting your credit score.
Inflation ticks up again in April, puts interest rate hikes back on the table
Americans put off health care because of debt, surveys say
Americans used medical credit cards and loans to finance roughly $23 billion in health care expenses for more than 17 million medical purchases from 2018 to 2020, according to the CFPB. They also paid $1 billion in deferred interest.
The growing use of medical debt cards and loans may also keep patients from seeking health care in the future, the CFPB said. 
Thirty-eight percent of Americans said they or a family member had to delay medical care because of cost in 2022, according to a Gallup survey. That was a 12-point increase from the year before and the highest in the 22-year history of the survey.
Meanwhile, 40% of Americans owed over $500 in medical debt, down from 80% saying the same last year. Still, the drop was mainly because a higher percentage of respondents reported forgoing medical care to avoid debt, a Debt.com survey said.
If you are dealing with unexpected expenses, you could consider using a personal loan to pay down debt at a lower interest rate. By visiting Credible, you can compare multiple lenders at once and choose the one with the best interest rate for you.
Here's why consumers' credit scores got a boost in March: report
Medical debt differs from credit card debt: Experian
The way medical debt is reported changed last July so that now, any medical debt in collection no longer impacts consumers' credit immediately. Additionally, at the start of 2023, the three major credit bureaus – Experian, Equifax and TransUnion – began scrubbing medical debt under $500 from credit reports. 
Additionally, consumers have a year to pay up to $500 in medical debt after the debt first became past due. If the debt is paid within this timeframe, the account will not be reported to the credit bureaus, according to a report by Experian. 
On the other hand, a missing credit card payment could ding a consumer's credit as soon as it's 30 days past due. 
"When you put your medical debt on a credit card, however, it becomes plain old credit card debt, meaning you lose the 365-day grace period that medical debt enjoys," Experian said. "You'll also lose the ability to negotiate a payment plan or reduced bill with the medical provider."
If you have accumulated debt, you could consider using a personal loan to help you pay it down at a lower interest rate. Credible can help you compare multiple personal loan lenders all in one place and get prequalified in minutes.
Conditions improve for buying a home, report says
Have a finance-related question, but don't know who to ask? Email The Credible Money Expert at moneyexpert@credible.com and your question might be answered by Credible in our Money Expert column.