Biden administration unveils defense of student loan forgiveness plan at Supreme Court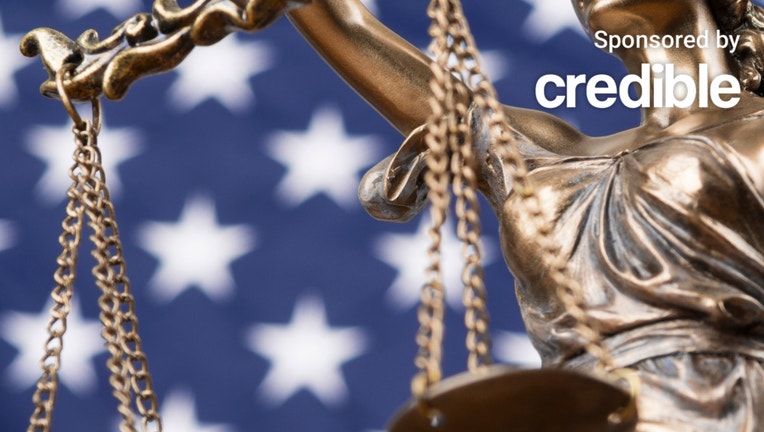 article
The Biden administration launched a defense of its student loan forgiveness plan before the Supreme Court. In its opening brief submitted Wednesday evening, the Education Department argued that its debt-relief has "clear authorization" under current law.
The Supreme Court said it will hear oral arguments in February regarding two cases challenging the student loan forgiveness plan.
In one case, the states of Nebraska, Missouri, Arkansas, Iowa, Kansas and South Carolina argue the plan is unlawful and would harm their tax revenues. In the court filing, the Education Department said four of these states claim the plan would harm their tax revenues because it would immediately discharge some student loans that would have been discharged in the future and federal law does not treat discharges that occur between 2021 and 2025 as taxable income.
The Education Department says these states chose to incorporate this federal law and their "alleged harm is self-inflicted; a federal policy's incidental effects on a State's tax revenues are not judicially cognizable injuries."
In a separate case, two individuals challenged Biden's student loan relief plan because it made them partially or completely ineligible for the full-scope of its benefits. 
However, the Education Department argues that vacating the debt relief plan would make the plaintiffs' financial situation unchanged or worse than before. 
Nearly $441 billion in student loan balances are eligible for forgiveness under the plan and it is expected to wipe out balances for almost 40% of federal student loan borrowers.
If you have private student loans, these won't qualify for any form of federal debt relief, however, you can consider refinancing to a lower interest rate to lower your monthly payments. Visit Credible to get your personalized interest rate without affecting your credit score.
Secure 2.0 Act: Student loan payments will count toward 401(k) matching contributions
Will Biden's student loan relief plan be struck down?
The future of Biden's student debt relief plan is unknown and hinges on the upcoming Supreme Court ruling in February. But Biden maintains the "plain language of the HEROES Act authorizes the plan."
The Higher Education Relief Opportunities for Students (HEROES) Act of 2003 allows the Education Department to waive restrictions to student loan relief under national emergencies. The Biden administration contends that the COVID-19 pandemic is a national emergency under the HEROES Act. 
In its opening brief, the Education Department notes that in 2020, President Donald Trump declared a national emergency in light of the COVID-19 pandemic. It adds, the "declaration remains in effect, and the government has declared all 50 States, the District of Columbia, and the territories to be disaster areas."
However, plaintiffs argue that President Joe Biden is using the HEROES Act as a "false pretext" to justify widespread student debt relief.
Should Biden's student loan relief plan go into effect, private student loans won't qualify for any of its benefits. If you hold private student loans, you may consider consolidating these to a better interest rate to lower your monthly payments. Visit Credible to compare options from different lenders without affecting your credit score. 
Student loan defaults could rise to historic high without debt relief: Education Department
Student loan payment pause to end in 2023
In November, the Biden administration extended the pause and interest accumulation on federal student loans. But the White House says if the student loan forgiveness plan has not been implemented and the litigation has not been resolved by June 30, 2023, payments will resume 60 days after that.
The pause, which is part of the 2020 CARES Act, has been extended multiple times. But more than half of federal student loan borrowers said they would not be ready for repayment, according to a study by Morning Consult conducted before payments would have begun in January 2023.
"For nearly three years, the Secretary and his predecessors have responded to an unprecedented global pandemic by adopting and extending an unprecedented across-the-board pause in payment obligations for all borrowers," the brief stated. 
Private student loan holders can consider consolidating their loans into a lower interest rate to lower monthly payments. Visit Credible to speak with a student loan refinancing expert to see if this option is right for you.
Student loan refund checks on their way to millions: Here's what to do if you don't benefit
Have a finance-related question, but don't know who to ask? Email The Credible Money Expert at moneyexpert@credible.com and your question might be answered by Credible in our Money Expert column.