Invest 92L has high chance of tropical development as it spins across the Atlantic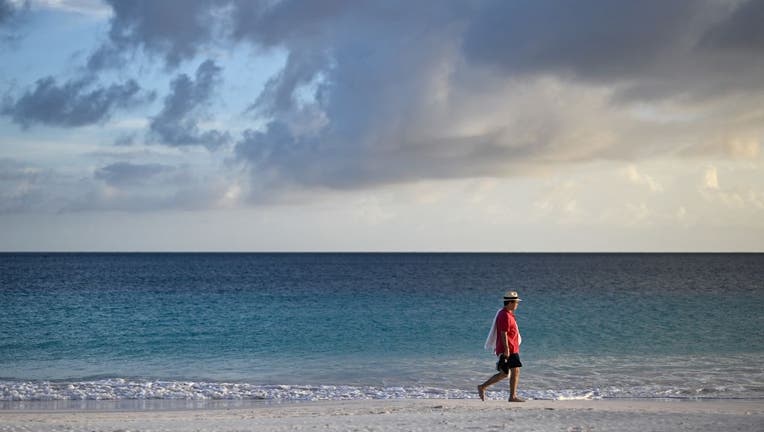 article
The National Hurricane Center (NHC) is continuing to monitor Invest 92L, which may become the second named tropical system of the 2023 Atlantic hurricane season.
Forecasters have been closely monitoring a disturbance, known as a tropical wave, which entered the ocean from Africa last week and has been given a high chance of tropical development.
Invest 92L is moving to the west at 16 mph and is expected to continue moving across the central Atlantic over the next several days.
NEAR-AVERAGE 2023 ATLANTIC HURRICANE SEASON EXPECTED WITH UP TO 17 NAMED STORMS, NOAA SAYS
An invest is simply a designation the NHC uses to identify an area of disturbed weather being investigated for possible tropical development.
According to the NHC, Invest 92L has an 90% chance of developing into a tropical cyclone over the next 48 hours and a 90% chance of developing over the next seven days.
If the disturbance organizes and forms a center, it will be known as Tropical Depression Three. And once sustained winds reach at least 39 mph, it would earn the name Tropical Storm Bret.
Hurricane season officially began on June 1. The first named storm doesn't typically form until June 20, according to the NHC.
Arlene, the first named storm of the 2023 Atlantic hurricane season, formed on June 2.
HOW TO PREPARE FOR HURRICANE SEASON
Where is Invest 92L going?
It's too early to know for sure where Invest 92L is headed, but there is consensus in computer models that the system will head west and be in the vicinity of the Lesser Antilles by the end of next week.
As more data about the disturbance is collected, the forecast will come into better focus.
2023 ATLANTIC HURRICANE SEASON GUIDE: HERE'S WHAT YOU NEED TO KNOW ABOUT THIS YEAR'S STORMS
This is a developing story. Check back with Hurricane HQ on FOX Weather for frequent updates. Read more of this story from FOX Weather.