Stop building giant rock cairns, Yosemite Park Rangers warn visitors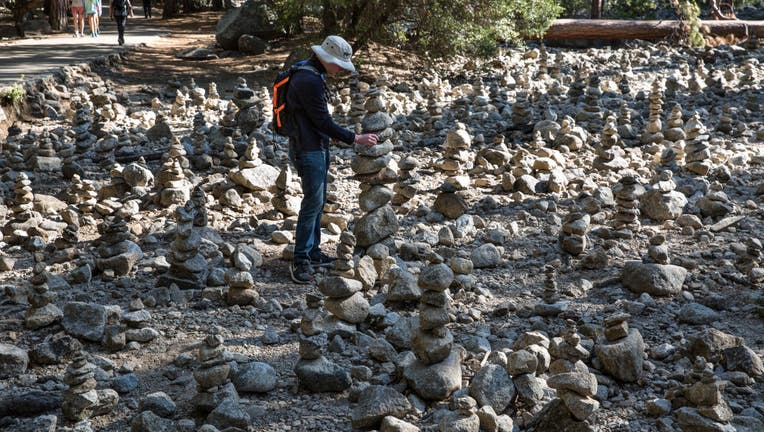 article
YOSEMITE NATIONAL PARK, Calif. - Attention, Yosemite visitors!
If you see a giant pile of rocks stacked on top of one another - also called cairns - anywhere in the park, go on and knock them down. 
That's the message from Yosemite National Park Service rangers, who are warning the public to take down any of the unnatural formations that go against the "Leave No Trace" practices it asks visitors to follow when visiting.
According to the park, the Leave No Trace program is part of its wilderness ethics code that calls on visitors to follow several principles including disposing of trash, respecting wildlife, and minimizing campfire impacts.
"Unfortunately, this dramatically oversized cairn is a mark of human impact and is distracting in a wilderness setting. Building rock cairns also disturbs small insects, reptiles, and microorganisms that call the underside home!" the park said on its Facebook page.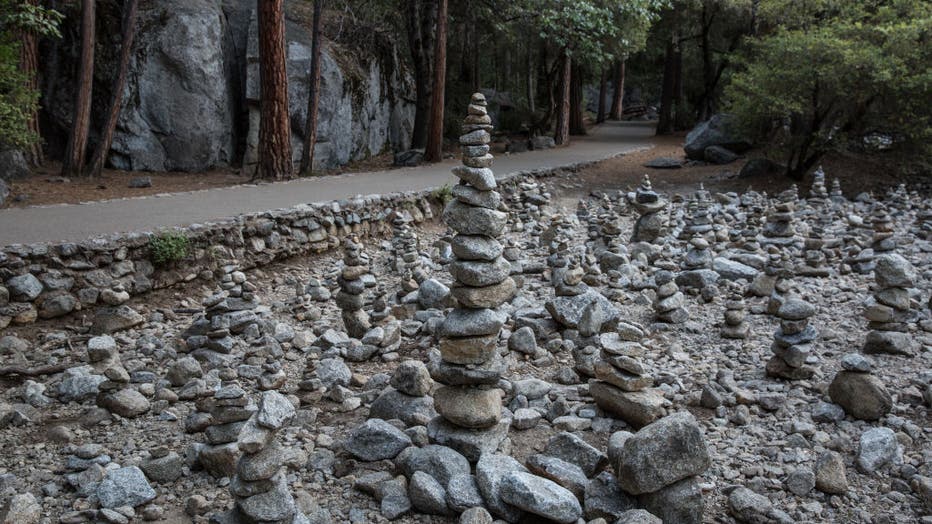 A large field of stacked rocks (cairns) is viewed along the lower Yosemite Falls trail on August 13, 2019, in Yosemite Valley, California. (Photo by George Rose/Getty Images)
"When used appropriately, rock cairns are great for navigation, safety, and delineating a new or hard-to-follow trail. In general, rock cairns should only be constructed by rangers and trail workers," it added.