Woman has nightmare about swallowing engagement ring, then wakes to find out it really happened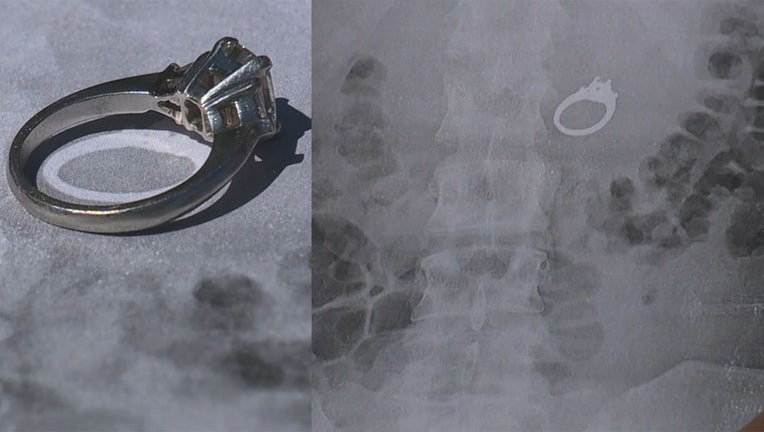 SAN DIEGO, Calif. - A San Diego woman says she had a nightmare about swallowing her engagement ring.
Jenna Evans remembered having a dream that she was being chased by someone trying to steal her ring, and thought that swallowing her ring would protect it.    
Well, Evans wakes up one morning, and guess what? It really happened!
Turns out she was half-asleep and she actually did swallow the ring!     
Evans and her fiancé quickly went to an urgent care where an x-ray located the ring inside her body.     
Luckily, the ring was safely removed and she later joked on social media, "I promised not to swallow it again, we're still getting married and all is right in the world."