Wildest weather videos from California's series of storms
OAKLAND, Calif. - Rain-soaked residents hauled out their paddleboards to surf down city streets in San Francisco and Santa Cruz.
In Oakland, a man bounced down flooded Hegenberger Avenue; he was pulled on a rubber tube by a pickup truck in the torrential downpour. 
An SUV nosedived into a massive sinkhole in Daly City. 
Emergency crews rescued people floating on the top of their cars in Tustin in Southern California and a disabled man and his wife in Elk Grove, up north near Sacramento. 
Caltrans crews blew up boulders, which had rolled onto a highway in South Lake Tahoe. 
One driver in Sacramento County was not so fortunate. That person was found dead in their submerged car when the levee breached on Highway 99. A weather phenomenon known as an "atmospheric river" dumped up to 5 inches of rain in the Sacramento region on Saturday, said Eric Kurth, a meteorologist with the National Weather Service.
These are just some of the wild and dramatic events captured on camera starting from just after Christmas to New Year's, with another round of storms expected to wallop Northern California again on Wednesday on Thursday. 
The National Weather Service forecast warned Wednesday's storm in the San Francisco Bay Area could cause widespread flooding and power outages, calling it "truly a brutal system that we are looking at and needs to be taken seriously."
Rainfall in downtown San Francisco hit 5.46 inches on New Year's Eve, making it the second-wettest day on record, behind a November 1994 deluge, the National Weather Service said.
The upcoming powerful system could bring up to 3.5 inches of rain in the Sacramento Valley and up to 3 feet of snow in the mountains along with wind gusts of up to 50 miles per hour.
Then another storm is forecasted to hit the area this weekend. 
The Associated Press contributed to this report.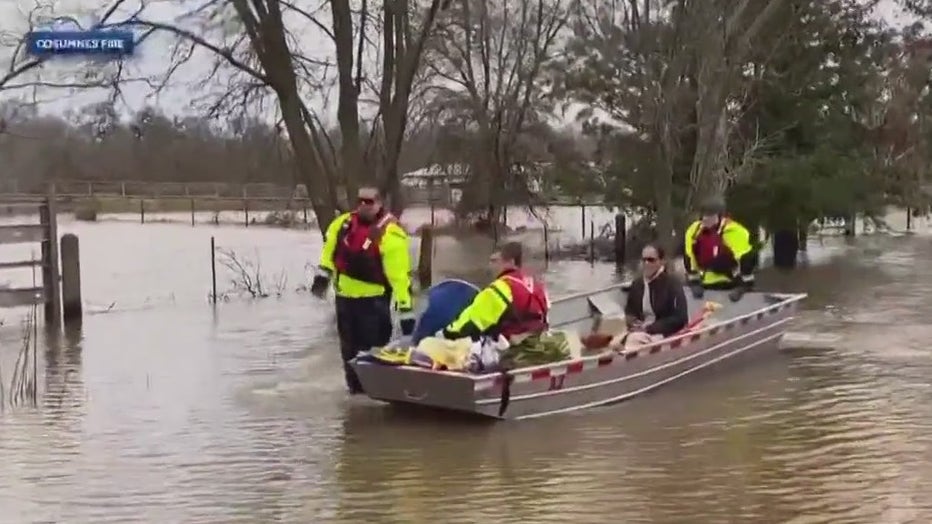 Itsthebay posted an Instagram video of two women surfing in San Francisco street on Dec. 31, 2022.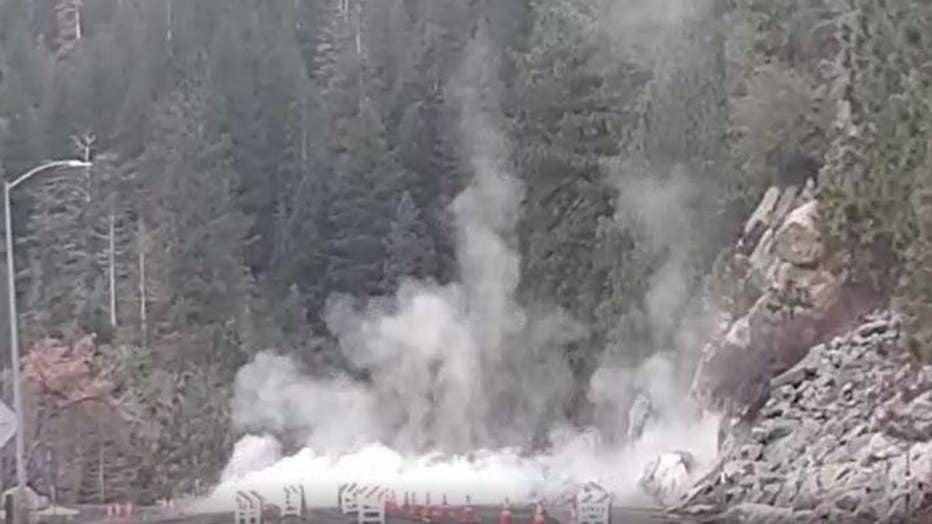 Caltrans crews blow up a boulder in South Lake Tahoe on Jan. 2, 2023.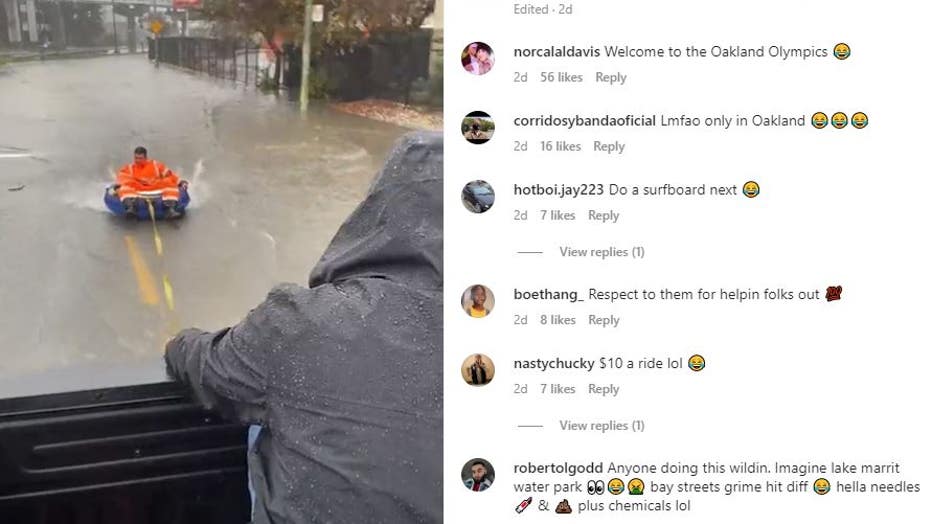 Turo_Mobbin posted this video of a man tubing down a street in Oakland. Jan 1, 2023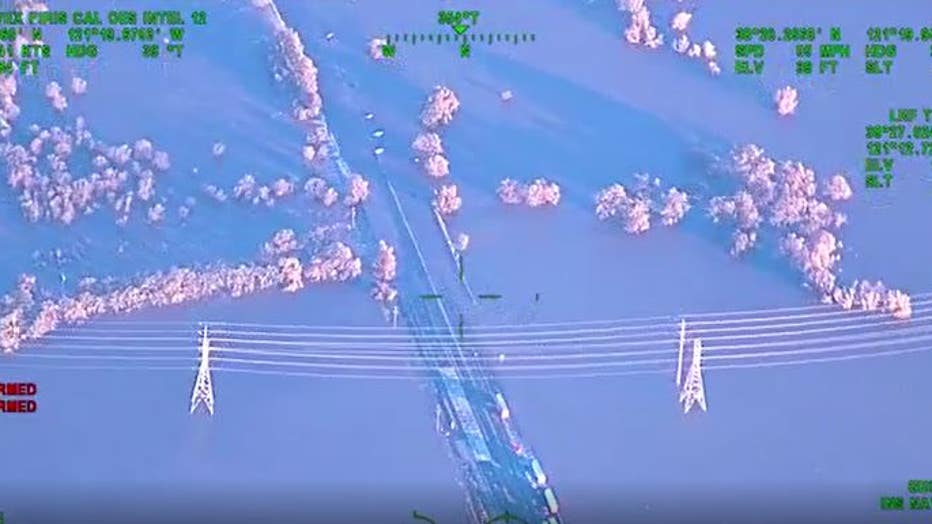 Levee breech in Sacramento County causing flooding on Highway 99. Video: Cal OES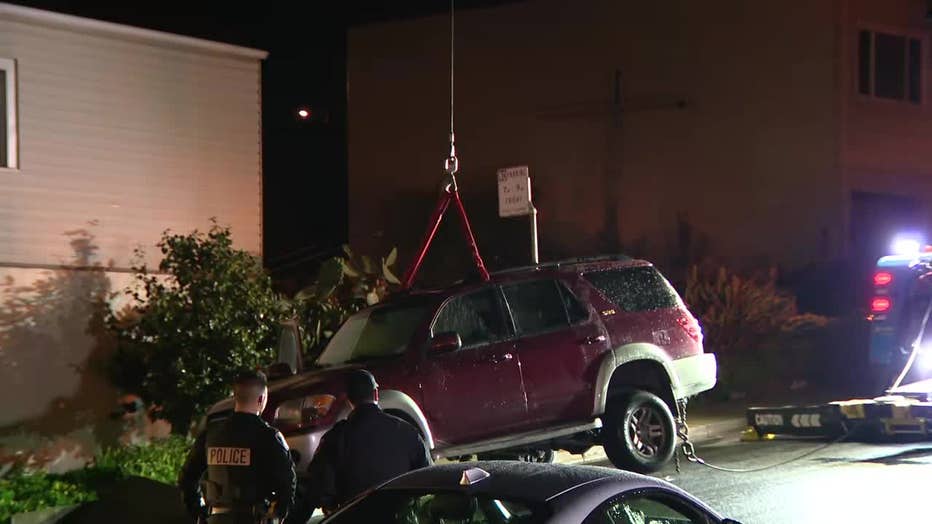 An SUV gets hoisted out of a Daly City sinkhole. Jan. 3, 2023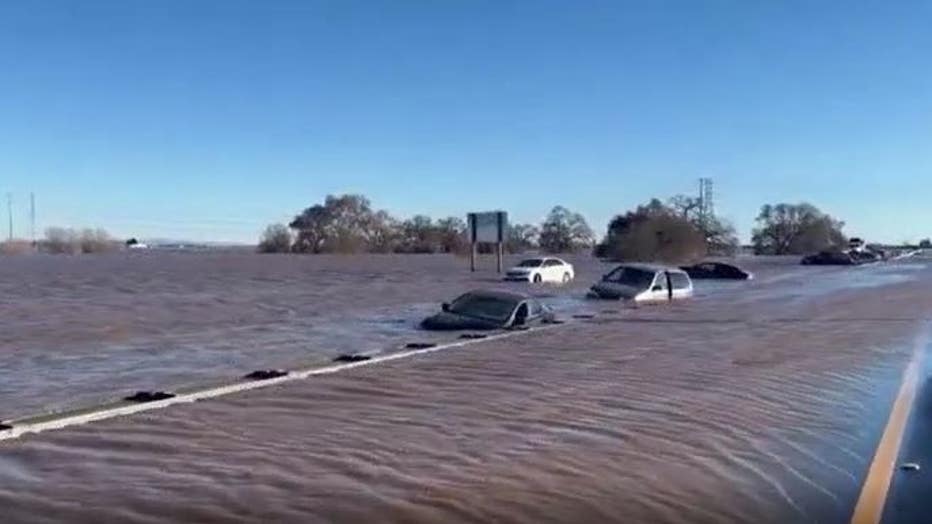 Flooding on Highway 99 in Sacramento County.