Whiting Park Ranch reopens after mountain lion attacks 3-year-old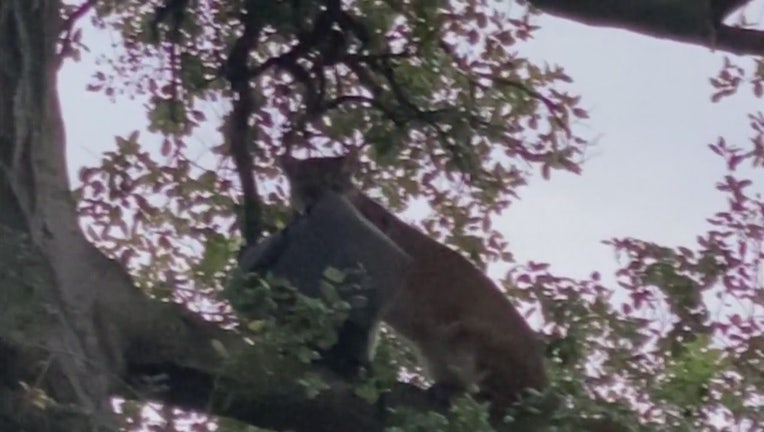 article
LAKE FOREST, Calif. - Officials Wednesday announced Whiting Ranch Park was back open after a mountain lion attacked a three-year-old boy earlier this week. 
The park reopened at 7 a.m. 
"I come out here every week...we're going back out. There's more of us than there are of them," a hiker told FOX 11. 
Authorities closed the Orange County park as law enforcement and wildlife officials conducted their investigation and as a safety precaution for the public.
Warning signs remain at the trailhead where the attack occurred indicating it is "mountain lion country." 
On Monday, the young victim was leading his family along the trail when he was pounced on by a mountain lion that came out of nowhere and grabbed him by the back of the neck. 
RELATED: Mountain lion attacks 3-year-old boy at Orange County park
The mountain lion eventually let go after his father yelled at the feline and threw a backpack containing water and sunscreen at him. The cougar then ran up a tree and was later euthanized. 
Wildlife officials say the father did everything right. 
The boy was rushed to a local hospital where he was released hours later. He continues to recuperate at home, officials said. 
Wildlife officials confirmed Tuesday DNA evidence collected from the scene proved the big cat that was euthanized with the same one involved in the attack. 
The family wishes to remain anonymous but did say they plan to return to the park someday.