Wednesday's Child: Sweet Joanna looking for a family to call home
(FOX 11) - Joanna (2011) is a little girl full of joy and happiness, and is waiting for her place with a forever family. We met up with Joanna at a local park for some bubbles, jungle gym activity and some digging. Joanna fascinates herself with a lot - she's incredibly sociable, friendly, and loves to play with other children.
What we learned about Joanna is that she's a Disney fanatic and regards Mickey Mouse as her "best friend." In her school environment, she stands out. More than just enjoying going to school, her teachers see her as a leader. People who Joanna knows tend to bring out the best in her. She also loves to play outdoor. Joanna thrives with regular routines and structure.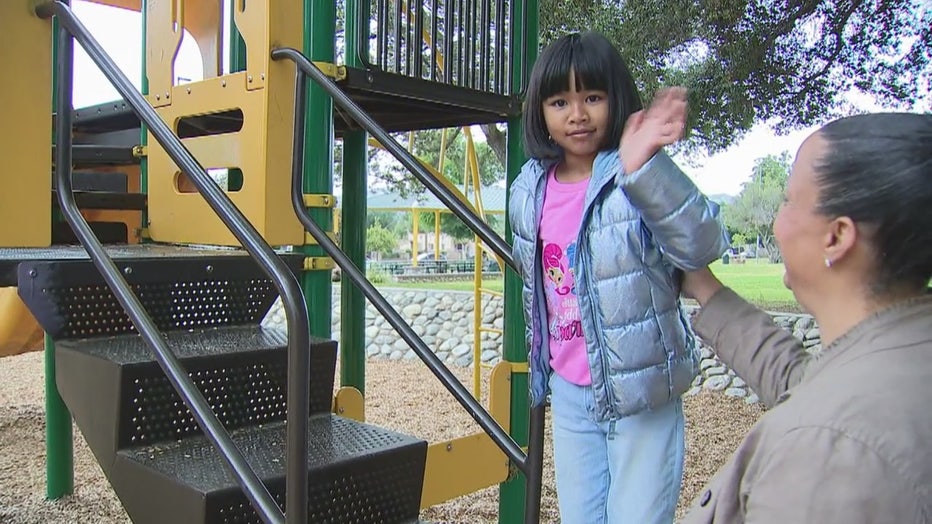 On this day, we ran through the paces on the jungle gym, danced away with bubbles and did a little digging with her best friend, Mickey Mouse. Joanna has a traumatic past and perhaps more severe than most. Despite all of that, Joanna is thriving with special services in place. Joanna was involved in a car accident that resulted in her requiring special medical and developmental services.
Joanna is an endearing little girl in need of guidance and protection. Joanna is strong and resilient.
Having the loving care and support from a permanent family, she can blossom and reach her full potential.
Tune in to Wednesday's Child and then call to learn more about adoption at 866-921-ADOPT (2367).