Two armed robbers wanted in attemped stabbing of security guard at Nordstrom's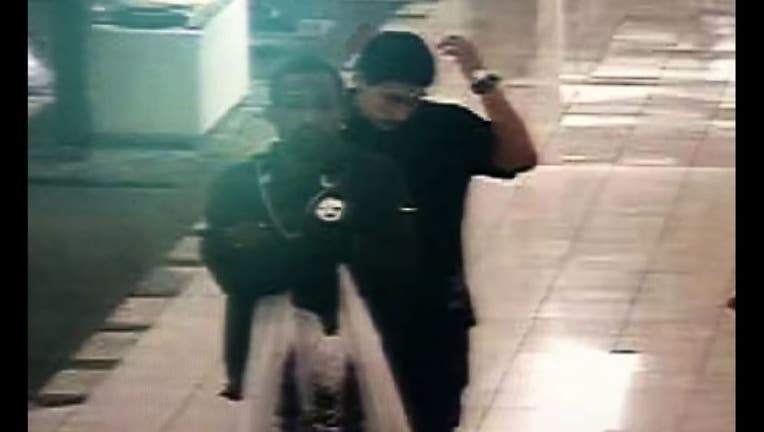 article
SANTA ANA, CA (CNS/FOX 11) - Santa Ana police are asking for the public's help in tracking down two men involved in attempted stabbing of a security guard who interrupted them shoplifting at Nordstrom's in the Main Place Mall.

The suspects attempted to steal from the department store in the Main Place Mall, 2828 N. Main St., on Feb. 16, according to police.

As a security guard attempted to stop them, the three got into a struggle, police said. One of the men pulled out a knife and tried to stab the guard, police said.
VIDEO:
The two dropped the stolen goods as they fled in a maroon 2000-2005 Ford Mustang, police said.

One suspect is a black man in is 20's who is 5-foot-8 to 5-foot-11, about 180 pounds and has a medium build and short black hair.

He was wearing a black-hooded Pittsburgh Steelers sweatshirt.

The other suspect is a Latino man in his 20s who is about 5-foot-8 to 5-foot-10, 170 pounds and has a medium build with short, black natural hair.

He has tattoos on his left and right forearm.

Anyone with information was asked to call detectives at (714) 245-8545 or at asilva@santa-ana.org. Orange County Crime Stoppers will accept anonymous tips at (855) TIP-OCCS.