"This has been an absolute nightmare", Delta passengers stranded for two days after flights repeatedly canceled
LOS ANGELES (FOX 11) - A flight leaving Kauai and headed to Los Angeles has been canceled three times, leaving passengers stranded for nearly two days. It's turned a Hawaiian vacation into a Hawaiian hell. 
Dozens of people found themselves stranded in Kauai after Delta Airlines canceled the flight back to Los Angeles Wednesday. 
"It's been the limbo part that's been the worst."  
Laverne residents Dale Long and his wife expected to be back to work Friday.  Instead, they've spent the last two nights fuming. 
"We're all waiting around to go to the airport get a shuttle and all of a sudden we get the email that says your flight has been canceled. Okay, and they make you go to the airport anyways to get a voucher," stated Long.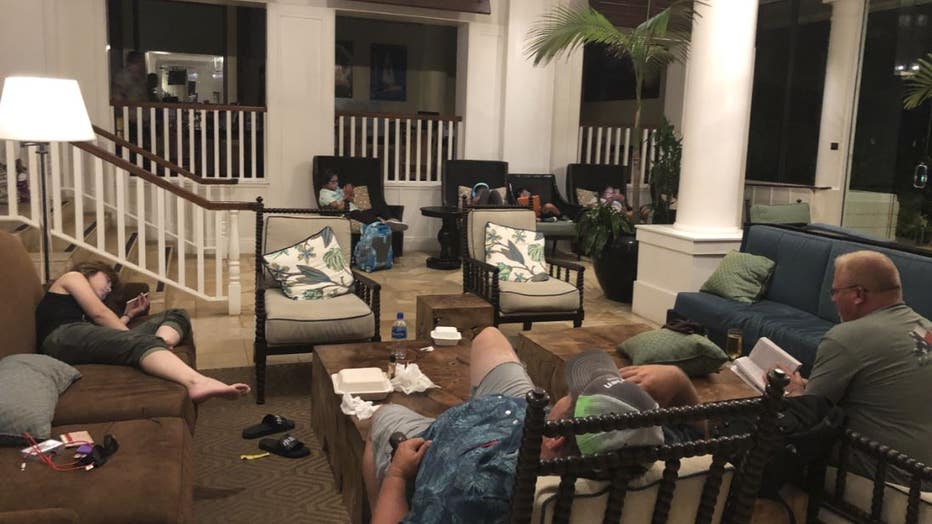 Adam Godfrey and his family, anxious to get back to life in Yorba Linda, gave up on Delta and booked new flights hoping to get reimbursed by Delta. 
"We bought a ticket on Alaska Airlines to go to Seattle and then get on a plane to go to LAX on a completely different airline," said Godfrey. 
But plenty of other passengers are still stuck. Making matters worse, the plane they were set to fly back to Los Angeles on had a hard landing Wednesday.
Some passengers were told the plane had a cracked engine and shouldn't be flown. Delta Airlines denies that but confirmed the plane needed a part from the mainland. 
 
Even FOX 11 reporter Bill Melugin enjoyed a dream vacation until he couldn't get home.
"I think everybody thinks we're sitting at the pool sipping on drinks or going to a luau but that's not the case. We're sitting in the lobby, constantly on the phone with Delta customer service reps, constantly being transferred around to people who don't know what's going on", said Melugin.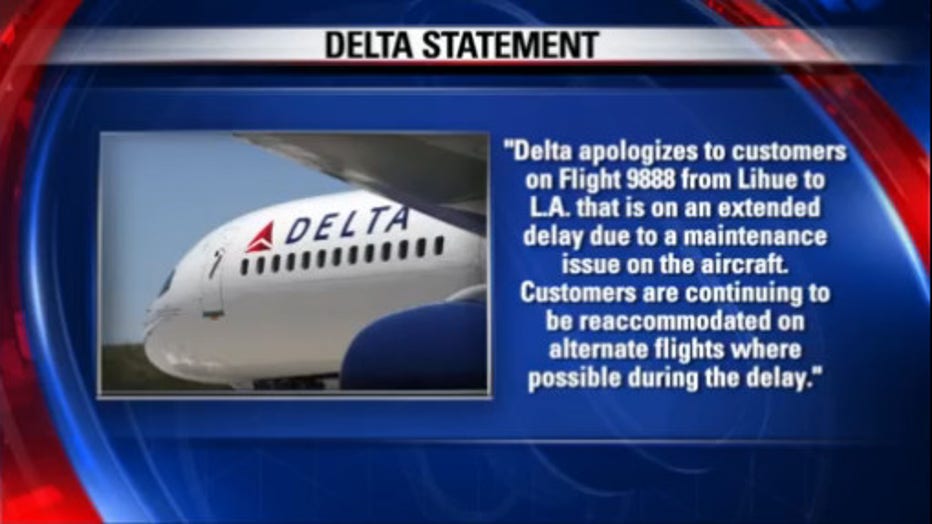 Friday afternoon a Delta rep said 75 of 180 passengers were still in Kauai. They released a statement saying: "Delta apologizes to customer on flight 9888 from Lihue to Los Angeles that is on extended delay due to a maintenance issue on the aircraft. Customers continuing to be re-accommodated on alternate flights where possible during the delay." 
"This has been an absolute nightmare," added Melugin.