These are the most popular burger condiments used by Americans, according to DoorDash grocery data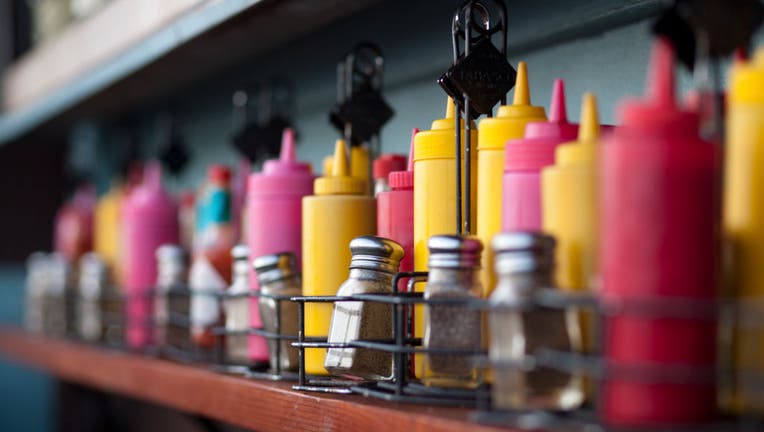 article
Grilling season is on the horizon, and to celebrate the most burger-ful time of the year, food delivery and takeout platform DoorDash did a deep dive into grocery shopping trends related to burgers. 
The findings were based on DoorDash grocery orders data from May 2022 through March 2023.
In honor of today, May 28, being National Burger Day, take a look at how condiments stack up in the infographic below on ketchup, mayonnaise and mustard.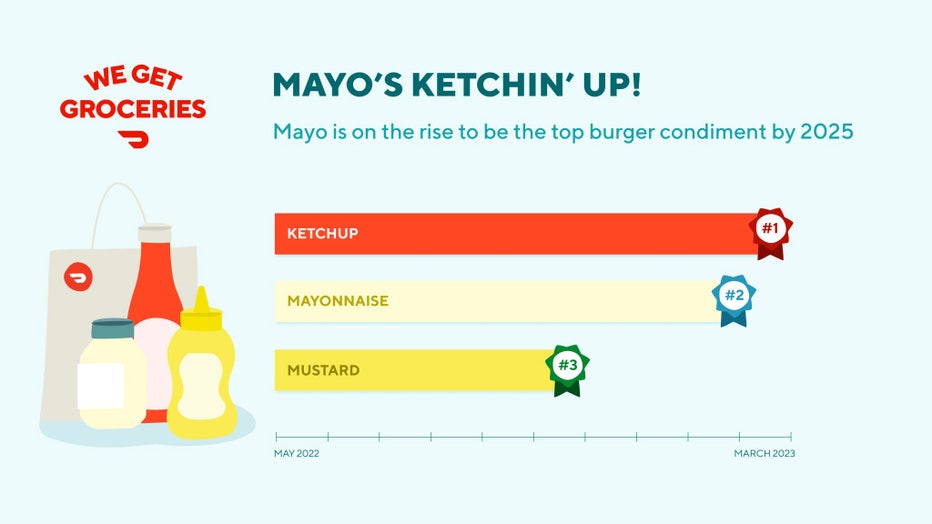 The top burger condiments, according to DoorDash via grocery orders from May 2022 through March 2023
Potentially, mayo could surpass ketchup as the top burger condiment by 2025.
"As summer nears and consumers spend more time outdoors and less time on household errands, we're seeing that consumers want faster and easier ways to get their essentials delivered to them same-day," said Fuad Hannon, vice president of new verticals at DoorDash.
"With summer grilling season upon us, we're seeing some sizzling trends unfold as mayonnaise is 'ketching' up to ketchup as the burger condiment of choice, while more consumers reach for healthier side options to pair with their burgers."
For example, veggies and fruits are the most popular aisles shopped when individuals buy burgers from grocers via DoorDash. 
"With more than 100,000 non-restaurant stores on our platform across North America, consumers can find everything they need to prepare for BBQ season," added Hannon.
Here's some more interesting intel from DoorDash's report: Along with the ketchup, mayo and mustard trio, relish and ranch dressing rounded out the top five for their burger condiments rankings.
Also, while mustard is only the third most popular burger condiment, DoorDash calls it a "major player in the condiment space, especially in the Southeast."
As for when people are satisfying their burger cravings, it seems burger orders are most popular on Sundays.
And on the cheese front, cheddar cheese is the dairy topper of choice for most Americans except in Philadelphia where American cheese reigns supreme.
Read the full report on DoorDash.news.