Tarzana neighborhood sees flooding, possible sinkhole after water main burst
LOS ANGELES - Tuesday was off to a rough start for residents of a Tarzana neighborhood after a water main erupted in the area causing flooding and a possible sinkhole. 
The water main burst in the 6200 block of Melvin Avenue in an area known as the "Tampa Estates," near the intersection of Victory Boulevard and Corbin Avenue around 4:30 a.m. 
Crews with the Los Angeles Department of Water and Power and LA City firefighters went door-to-door telling residents to move their cars.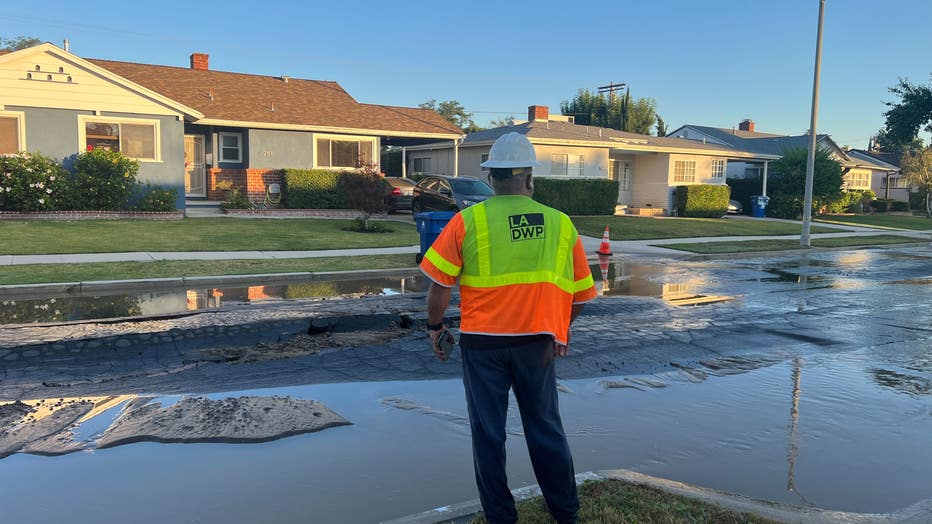 A Tarzana neighborhood was flooded following a water main burst on the morning of July 11, 2023. (Gigi  Graciette KTTV)
Officials said the flooding extends between Calvert and Friar streets, and then all the way down Friar to Belmar Ave.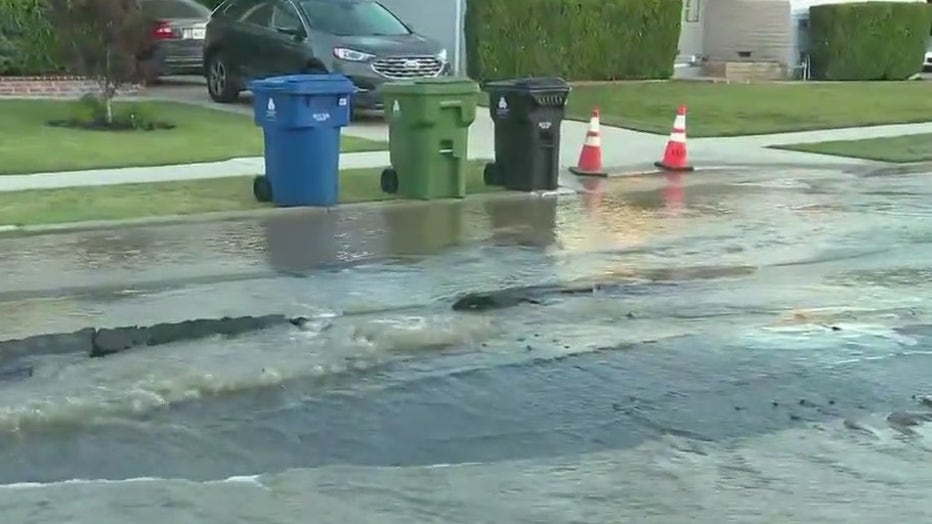 The water was turned off at 6:25 a.m. Crews remained at the scene for clean-up efforts.