Students try to adjust to the new norm of Zoom classrooms
LOS ANGELES - As part of our back-to-school report, we're getting an inside look at remote learning with Fox 11's Marla Tellez.
Wednesday, via Zoom, she joined a seventh grade classroom within the Walnut Valley Unified School District and watched as teacher Evan Scheerer welcomed his students on their third day of school.
At 11:05 a.m. Mr. Scheerer's seventh grade advanced math class begins and all 38 of his Suzanne Middle School students in Walnut populate the screen.
"We're going to take roll," says Mr. Scheerer, just like the good old days. But, truly, so much about this virtual experience demonstrates the new norm.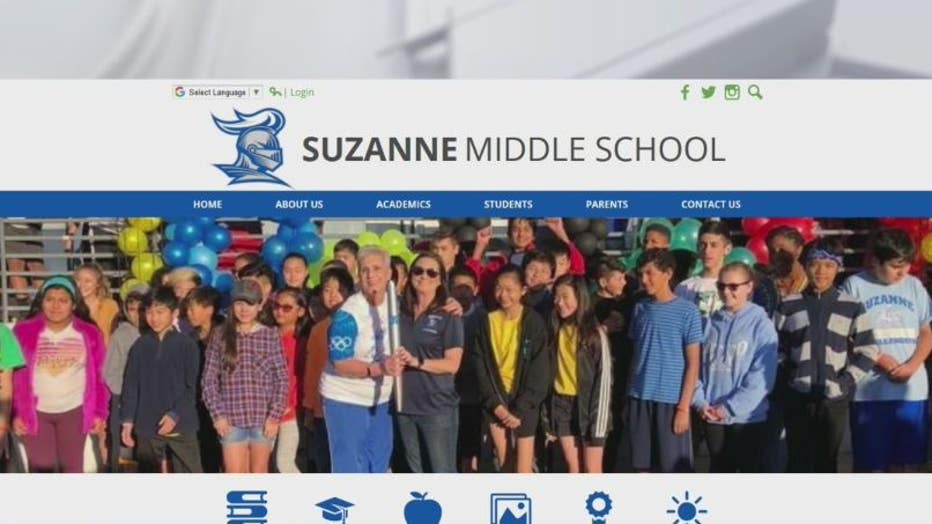 He tells his students he expects them to be logged onto zoom promptly at the start of fifth period, or lose participation points. He also says all equipment must be charged.
"As a teacher doing distance learning it's hard to tell if you understand," says Mr. Scheerer to his students. That's why he encourages active participation, something his bitmoji google classroom promotes. It's within his online classroom that students have access to the assignments, syllabus, and recorded video lessons.
Mr. Scheerer says he and his colleagues, with the help of the school district, spent more than a month preparing for their new online roles.
He says while learning loss may be an issue, he's convinced distanced learning has its significant advantages given students' access to technology they wouldn't otherwise have in the physical classroom.