Sheriff's investigators seek public's help identifying man accused of attempted burglary in Yucaipa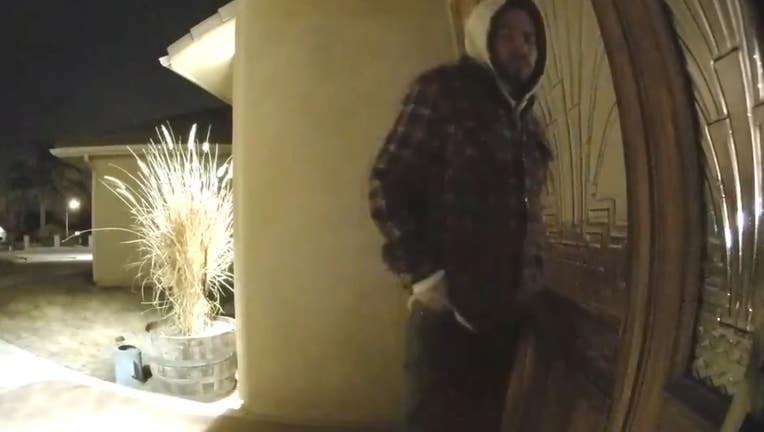 article
YUCAIPA, Calif. - San Bernardino County Sheriff's deputies Wednesday sought the public's help identifying a man accused of residential trespassing and attempted burglary that was caught on video in Yucaipa. 

On Monday just after 7:30 p.m., the suspect approached a home in the 35000 block of Persimmon Avenue, near the intersection of Oak Glen Road and Bryant Street, the San Bernardino Sheriff's Department said. 
Home surveillance footage shows the suspect attempting to push open the front door of the home before he rang the doorbell. 
When the homeowner opened the door, the suspect entered the home. After what appeared to be a verbal altercation, the male resident pushed the suspect out of his home and was able to lock the door.
The suspect then attempted to open the door several times, punching the door glass in the process. He then fled the scene on foot. 
Yucaipa police released the video hoping the public can identify the suspect. 
Anyone with information is asked to contact the Yucaipa Station at 909-918-2305. Those who wish to remain anonymous can leave information online.