Several SoCal Sheriff's slam state proposal to release 17,600 inmates from prisons
LOS ANGELES - Several Southern California Sheriff's are speaking out against a state proposal to potentially release 17,600 inmates from state prisons due to the coronavirus.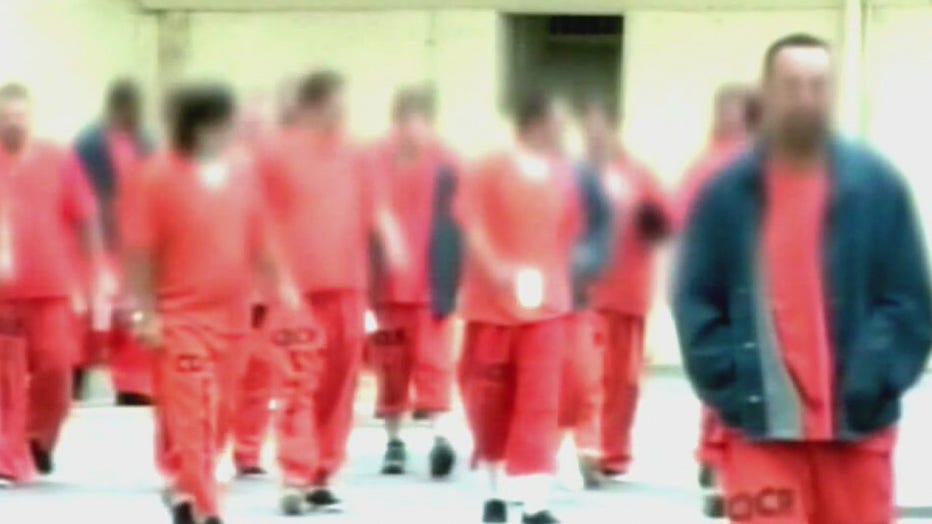 A 70% increase from what officials had previously expected to release.
RELATED: California plans to release 8,000 inmates early amid COVID-19 prison outbreaks
L.A. County Sheriff Alex Villanueva, Orange County Sheriff Don Barnes, and Ventura County Sheriff Bill Ayub, are all opposing the pending mass releases.
The state says they may have to release 17,600 inmates including dangerous criminals.
This would drop the state inmate population below 100,000 for the first time in thirty years and local law enforcement says this would be a disaster for public safety.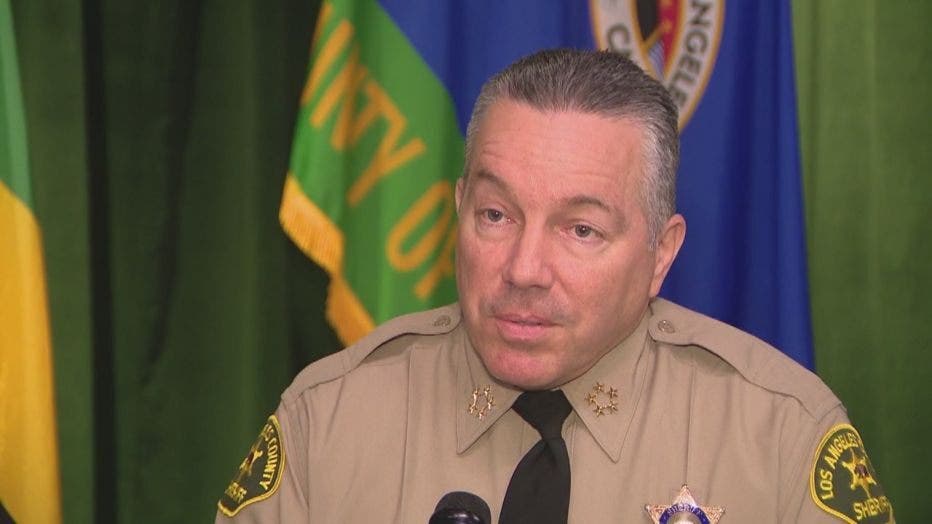 LA County Sheriff Alex Villanueva is a staunch opponent of these mass inmate releases citing concerns that some will be violent and dangerous.
RELATED: Official: Riverside County preparing for 'surge' of inmates slated for early release
"When you get to 17,000, you're starting to release people you probably don't want to release under normal circumstances, and it's going to have an impact, we're seeing the impact here locally already because we have an increase in homicides, we have an increase in grand theft autos," Villanueva said.
Get breaking news alerts in the FOX 11 News app. Download for iOS or Android.
Orange County Sheriff Don Barnes is also concerned.
He sent Governor Gavin Newsom a letter today urging him to stop the pending release of these 17,600 inmates that says in part:
"This current course of action will only result in the spread of COVID into the community and additional, preventable victims."
Ventura County Sheriff Bill Ayub is also speaking out telling FOX 11 in part:
"An influx of state prisoners into our communities where there are fewer job opportunities, increasing incidents of homelessness, and tensions related to heath order shutdowns and police mistrust is very likely to stretch public safety resources to their limits."
And if you don't like what the state is considering Sheriff Villanueva says let them hear about it.
"You need to get a hold of your state legislator, you need to get a hold of the governor's office, and tell them to rethink the strategy."
FOX reached out to Riverside and San Bernardino County Sheriff's and no response back as of this report.