Santa Monica police union discusses lessons learned from 2020 unrest
SANTA MONICA, Calif. - With summer just about here, Santa Monica is among the go-to hangout spots in Southern California.
Signs of last year's riots are still reflected in some businesses that never opened back up. Last Memorial Day, the beachside city was overrun by looters during Black Lives Matter protests over the death of George Floyd. 
Sergeant Gerardo Leyva, the president of the Santa Monica Police Officers Association, says "we are very hurt that we let our community down." 
Get your top stories delivered daily! Sign up for FOX 11's Fast 5 newsletter. And, get breaking news alerts in the FOX 11 News app. Download for iOS or Android.
Leyva was born and raised in Santa Monica.

Leyva met with two other SMPD officers representing the union and a member of a statewide policing organization to talk about where the city is at now and how they want to be a part of police reform. 
Lieutenant Francisco Franco is also from Santa Monica himself. He talked about a new unit, a mobile field force created after what happened. 
The union estimates about 200 businesses were damaged or looted. Franco says the new response unit has been in training. He and Leyva said budget issues led to discussions of staffing protest day with only 10 to 20 extra officers. Santa Monica would see the National Guard in place as order was restored.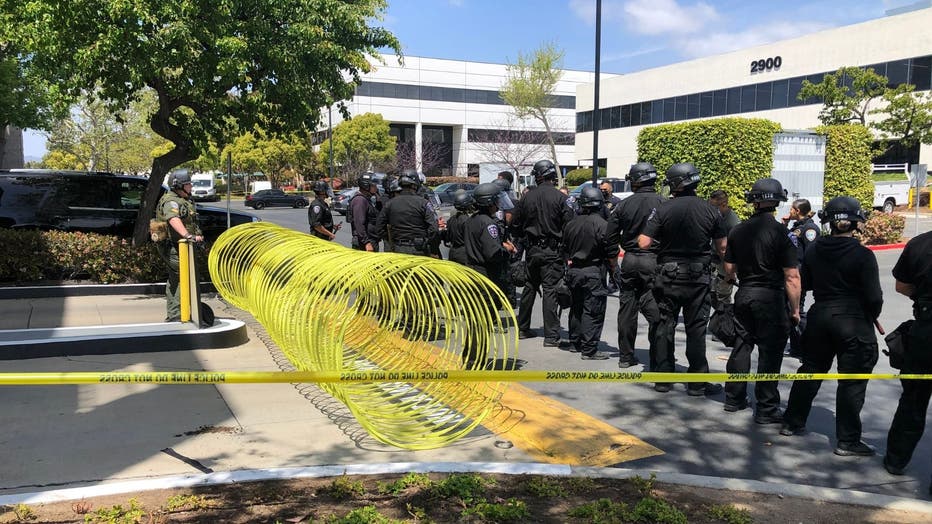 In the aftermath, Santa Monica's Chief of Police, Cynthia Reynaud retired. She was out of town when the unrest hit. 
Last month, the city released the results of an independent report that had 44 recommendations. 

Former SMPD Chief Jacqueline Seabrooks returned as interim chief. Seabrooks had been the city's first African American female patrol officer. Seabrooks was on Fox 11 News in May to talk about the independent report.

Backing the Santa Monica Police Officers Association is PORAC, The Peace Officers Research Association of California. Board member Marshall McClain is a Los Angeles Airport Police Senior Lead Officer. He says there's a national cry for police reform and that they "want a seat at the table, and to be a part of that reform." 
There are pictures of Leyva hand in hand with youth chanting Black Lives Matter.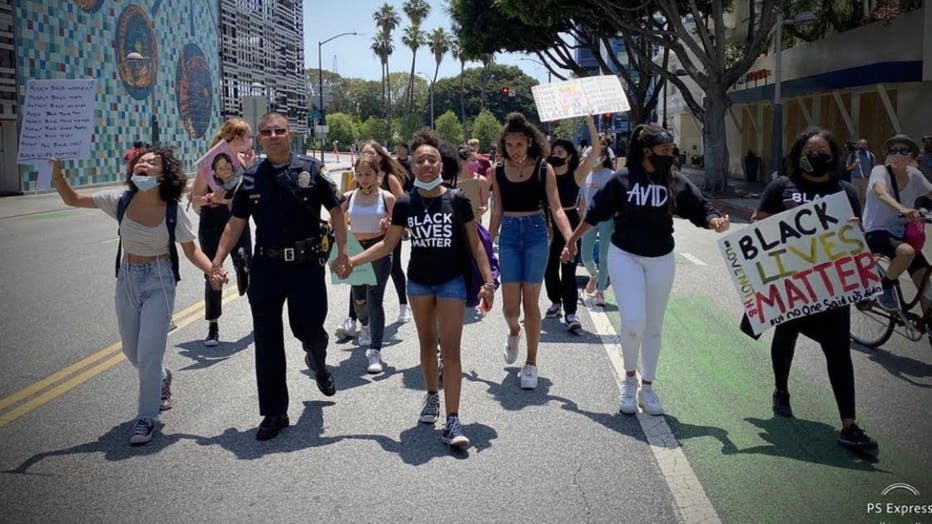 As well as getting a new police chief, Santa Monica is also looking for a new city manager. The union says crime is up 16%, but the city has not seen any murders this year.

As for the looters, one woman was arrested, caught selling thousands of dollars in stolen goods from the Patagonia store on an online resale site. A Fox 11 story reported that 400 people were arrested on May 31, 2020 itself and 95% had traveled to the city.