Riverside County residents urged to avoid gatherings July 4th weekend
RIVERSIDE, Calif. - Bad enough there's no fireworks on July 4th, but could there be COVID barbecue restrictions?
That's what a lot of Riverside residents are telling us, after County Health officials asked Independence day celebrations be kept at a minimum, asking people to stay at home and avoid gatherings with people you don't live with.
The latest numbers reflect the largest one day surge on new cases in the county, 745, bringing the total to 18,041 since the county began reporting cases in March. On the positive side, 8,046 people have recovered from the disease, but with 6 more deaths, and more people checking into hospitals, with serious complications from COVID-19, there is no room to do anything but lock down as much as possible.
Most people we talked to say they will follow the orders, but we also keep on hearing that people are feeling targeted.
"Going after family barbecues, but not after protests?" says one resident, wondering why protests are not prohibited.
"We really expected the protests to make the numbers surge" explains Jose Arballo Jr, with Riverside County Health, but "we just haven't seen that, the transmission comes from younger people in public settings like bars, or families getting together with people from outside their home, like a cousin coming to visit from out of town".
Contact tracing in protest settings is next to impossible, he admits, and they are discouraging any large gatherings, including protests, this weekend.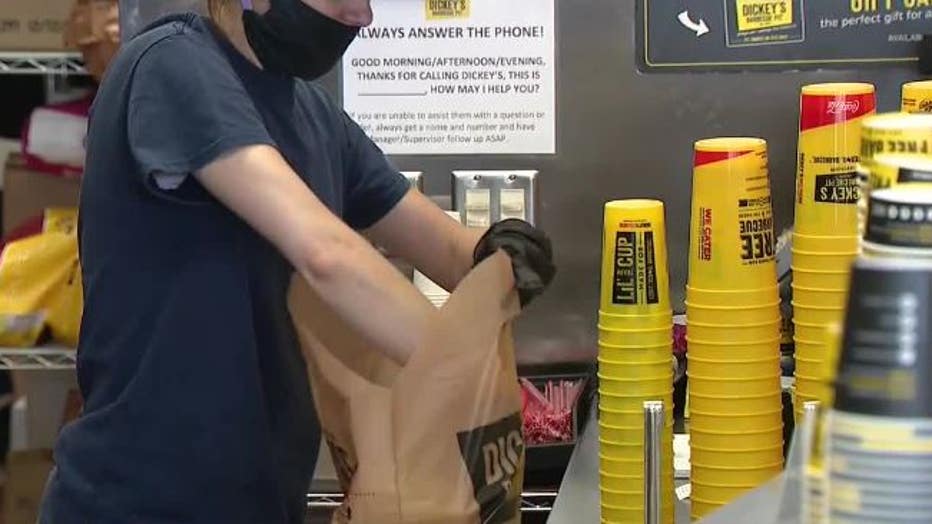 "It's sad" says the owner of Dickie's barbecue, which will remain open for order takeout and delivery, "if there is a day where you want to get together, celebrate what is good in your life, and get a feeling of being united, it's the Fourth of July".