Reopening California: Guidelines released for gyms, bars, movie theaters, other businesses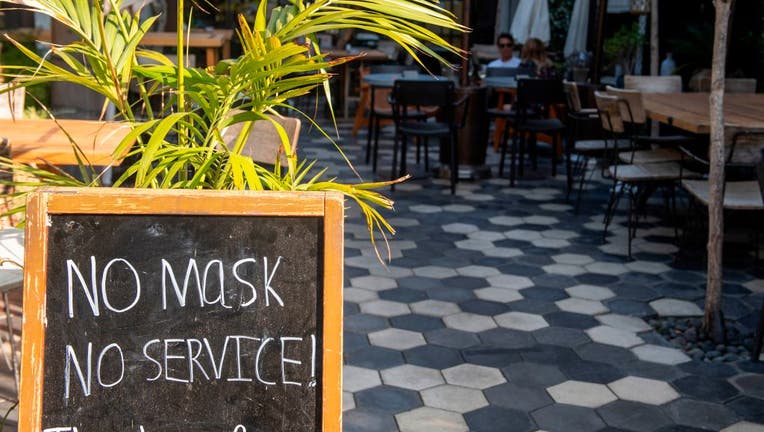 article
SACRAMENTO, Calif. - Guidelines were released Tuesday for businesses such as gyms, movie theaters, and bars that are set to reopen with modifications on Friday.
The initial announcement of reopenings came Friday, but with few details. 
RELATED: California to let schools, gyms, bars reopen next week with modifications
Newsom said he would leave it up to individual counties on how to proceed on which businesses were suitable to reopen as the state continues to enter its third phase. 
Some of the guidelines released on Tuesday include:
Movie theaters and family entertainment centers
• Employers must take reasonable measures, including posting signage in strategic and highly-visible locations and in reservation confirmations, to remind the public that they should use face coverings, practice physical distancing, to not touch their face, to frequently wash their hands with soap for at least 20 seconds, and to use hand sanitizer.
• Guests and visitors should be screened for symptoms upon arrival, asked to use hand sanitizer, and to bring and wear a face covering when not eating or drinking.
• Disinfect rented or shared items before issuing to and when returning from customer use, including bowling balls, golf balls, putters, writing implements, bats, shoes, helmets, etc.
•Adjust maximum occupancy rules to limit the number of people at family entertainment centers as appropriate to support physical distancing.
•Limit the number of attendees in each theater to 25% of theater capacity or a maximum of 100 attendees, whichever is lower.
RELATED: California OKs movie theaters to reopen with limited seats
Restaurants, wineries and bars
•Servers, bussers, bartenders, and other workers moving items used by customers (dirty cups, plates, napkins, etc.) or handling trash bags should use disposable gloves (and wash hands before putting them on and after removing them) and aprons and that are changed frequently.
•Provide time for workers to implement cleaning practices during their shift.
•Restaurants, bars, and wineries should increase fresh air circulation by opening windows or doors, if possible and in accordance with security and safety protocols.
•Discontinue pre-setting tables with napkins, cutlery, glassware, food ware, etc. These should be supplied individually to customers as needed. Do not leave card stands, flyers, napkin holders, or other items on tables.
•Prioritize outdoor seating and curbside pickup to minimize cross-flow of customers in enclosed environments. Restaurants, bars, and wineries can expand their outdoor seating if they comply with local laws and regulations.
•Encourage reservations and appointments when possible to allow for time to disinfect eating and drinking areas.
• Install physical barriers or partitions at cash registers, bars, host stands, and other areas where maintaining physical distance of six feet is difficult.
•Guests should enter through doors that are propped open or automated, if possible.
•Face coverings are strongly encouraged for all employees; however, they are required for any employee (e.g., server, bartender, manager, busser, food runner, etc.) who must be within six feet of customers or other workers. All workers should minimize the amount of time spent within six feet of guests.
•Employee pre-shift meetings and trainings should be conducted virtually or in areas that allow for appropriate physical distancing between employees.
Additional protocols are also in place for tasting rooms.
Gyms and Fitness Centers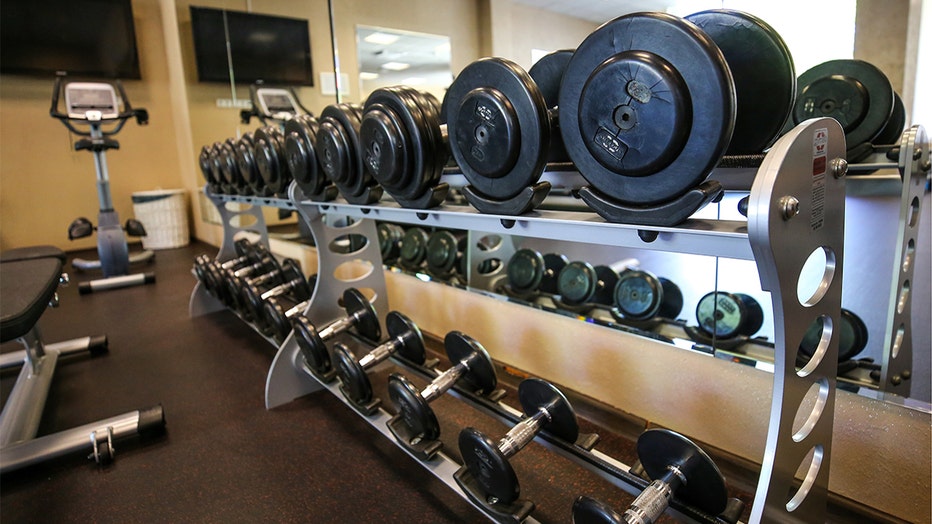 (Photo by Peter KovalevTASS via Getty Images)
• Perform thorough cleaning throughout the day in high traffic areas, such as reception and lobby areas, changing rooms, locker rooms, and break rooms and areas of ingress and egress including stairways, stairwells, escalators, handrails, and elevator controls.
•Require patrons to disinfect individual exercise equipment, mats, and machines before and after use with provided disinfecting wipes.
• If members are unable or unwilling to wipe/disinfect equipment after exercise, provide "ready to clean" tags for members to place on equipment after use, to ensure equipment is disinfected by staff before the next use.
• Encourage patrons to bring their own towels and mats and consider disbanding the provision of any facility-provided towels or personal hygiene products.
•Staff and patrons should avoid shaking hands, bumping fists or elbows, and other physical contact.
•Fitness facilities with swimming pools or splash pads should take additional steps to ensure those facilities are properly cleaned and disinfected for patron use.
Saunas, steam rooms and hot tubs are to remain closed.
See the full list of guidelines for movie theaters, restaurants, zoos, gyms, hotels, cardrooms and campgrounds.
Businesses not permitted to open at this time include nail salons, tattoo parlors, nightclubs, theme parks, and concert venues.
Get breaking news alerts in the FOX 11 News app. Download for iOS or Android.