Pursuit ends in crash, suspect in custody in La Puente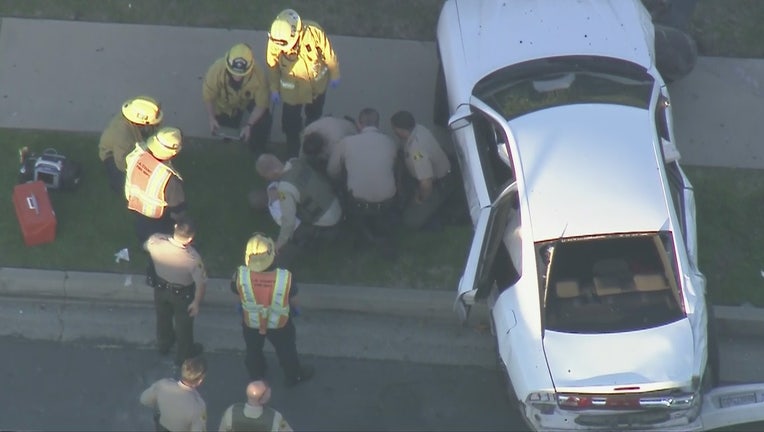 article
LA PUENTE, Calif. - A pursuit suspect is in custody after crashing into another car in the area of Fairgrove Avenue and Willow Avenue in La Puente Friday afternoon.
Los Angeles County firefighters, along with an ambulance, responded to the scene shortly after 4 p.m. and were seen treating the suspect before loading him into a gurney and ambulance. It took several deputies to restrain what appeared to be a combative suspect.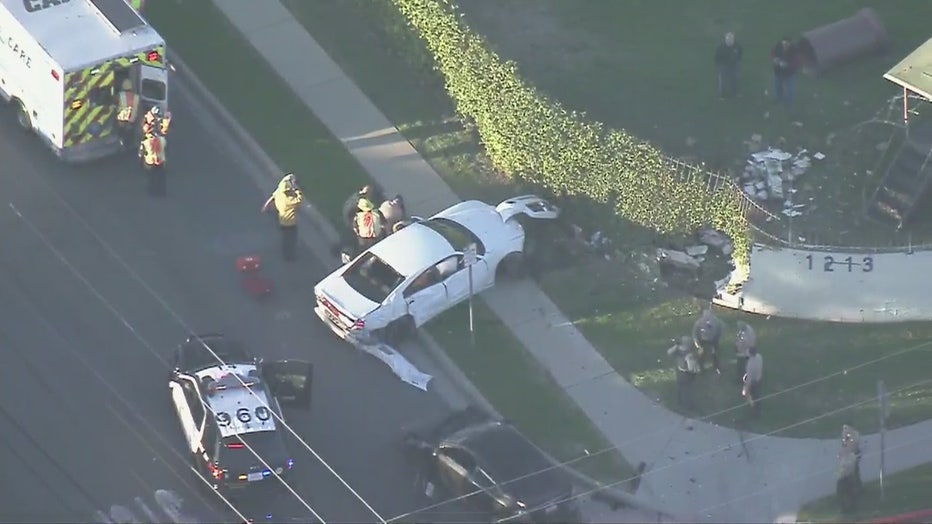 One other person at the scene was loaded into a second ambulance and transported to a local hospital. It's unknown if anyone else was hurt in the incident.
Earlier in the day, deputies attempted to pull the suspect over but the suspect was uncooperative and assaulted a deputy kicking off the pursuit, according to the Los Angeles County Sheriff's Department.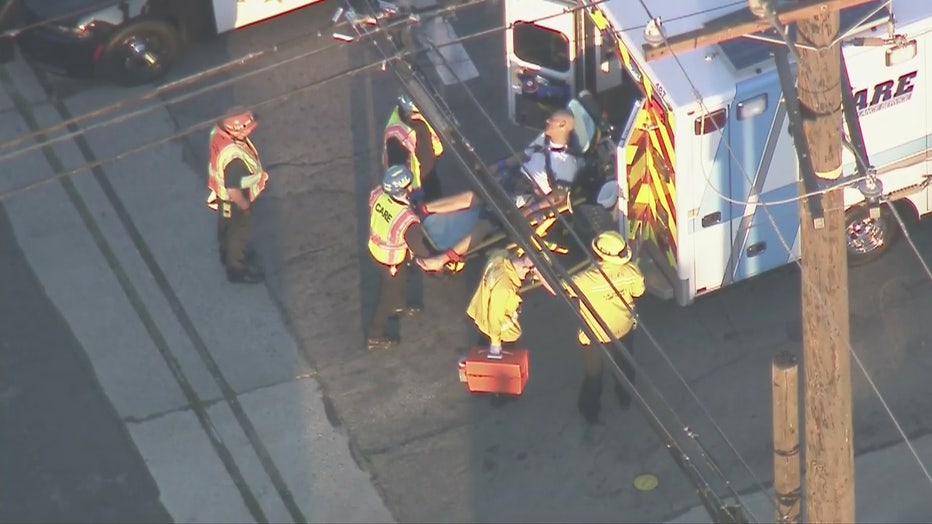 No further details were immediately known. The investigation is ongoing.