Preliminary 4.0-magnitude quake rattles SoCal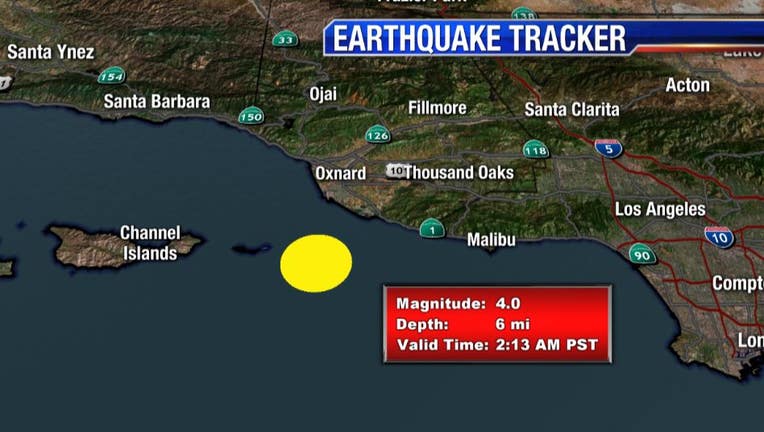 article
PORT HUENEME, Calif. - A preliminary 4.0-magnitude earthquake struck off the Port Huneme coast Thursday morning, officials said. 
According to the U.S. Geological Survey (USGS), the quake struck about 16 miles south of Port Hueneme at 2:13 a.m. and had a recorded depth of 6.2 miles. 
Southern California residents reported feeling the temblor in areas such as Oxnard, Glendale, Moorpark, Santa Clarita, Long Beach and Irvine. 
No injuries were reported and there were no immediate reports of damage. 
USGS provides information about earthquakes by state and preparedness information, including helpful information for those in California.