Preliminary 3.9-magnitude earthquake strikes near Barstow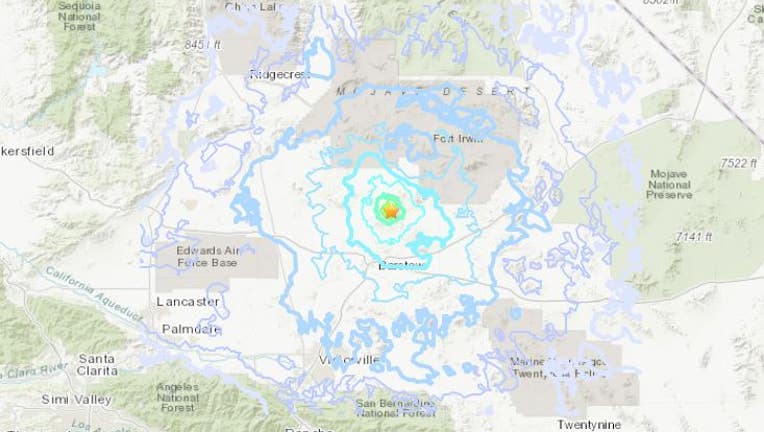 article
BARSTOW, Calif. - A preliminary 3.9 magnitude earthquake struck about 14 miles northeast of Barstow at 11:34 a.m. on Saturday.
The earthquake was 1.2 miles in depth., according to the U.S. Geological Survey.
The quake was felt as far away as Mission Viejo and Long Beach, according to geologists.
There were no immediate reports of damage or injuries.
For more information on earthquake preparedness, visit our earthquakes web page at https://www.foxla.com/earthquake-preparedness.
This is a developing story. Please check back for updates.