O.C. students hold walkout after classmate with special needs dies on campus
ORANGE COUNTY, Calif. (FOX 11) - Angry over the recent death of a classmate, students at El Modena High School led a walkout and rally Thursday afternoon.
The walkout was initiated a day after it was announced that a student with special needs died in a crash on campus. 
The Orange Unified School District superintendent's office released a statement about the walkout saying:
"We understand how difficult this week has been for many of our students. We sympathize with their frustration and sadness. Frankly, this
anxiety is being fueled by unfounded rumors and misinformation on social media, and that is unfortunate. We continue to support our students, who are expressing grief in a variety of ways, and encourage them to meet with our on-campus grief counseling team. Our primary goal is to ensure the safety of all students at El Modena as we mourn the tragic loss of our student.''
Related: Student with special needs dies in golf cart crash at high school in Orange County
On Monday morning, 15-year-old Manny Perez was involved in a golf cart crash on campus.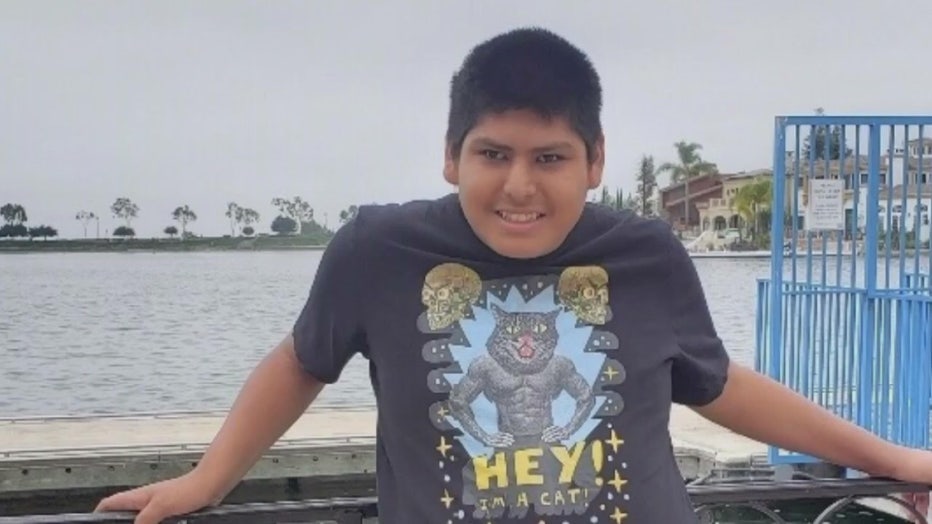 According to the school district a one-on-one aid attempted to stop Perez from operating the golf cart when he crashed. Paramedics arrived at the school and took him to a local hospital where he died Monday evening. 
Students are now demanding new and additional staff members to work with special needs students and are asking for more caring staff members. 
Meanwhile, an attorney for the Perez family says they want to hold the school responsible. Attorney Robert Glassman says the school has given the family conflicting stories that don't add up. 
The crash remains under investigation. 
A GoFundMe account has been set up to help pay for funeral expenses.